Choosing a WordPress Themes for your WordPress site is similar to picking a WordPress host. You want to take your time and consider your needs before you make a selection. If you're creating an online store or want to give your existing shop a makeover, this collection of the best WooCommerce & MultiPurpose WordPress themes will help you find the right design for your project.
Fashion Store WordPress Theme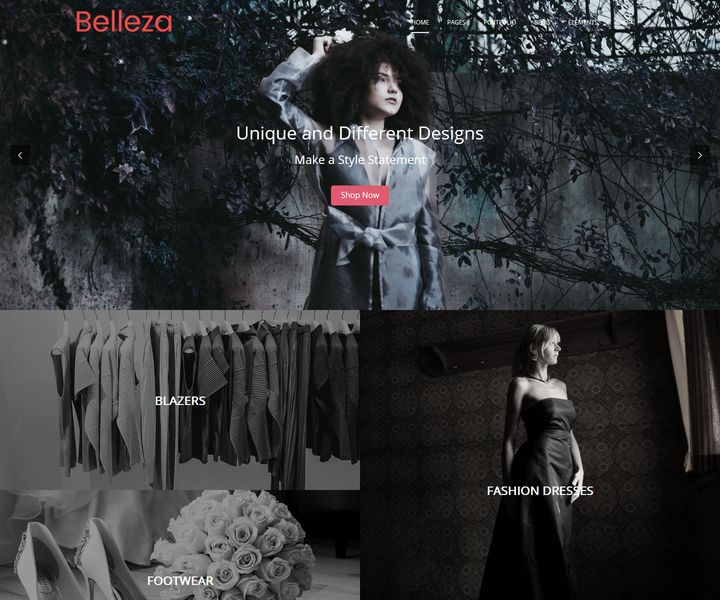 Fashion Store WordPress Theme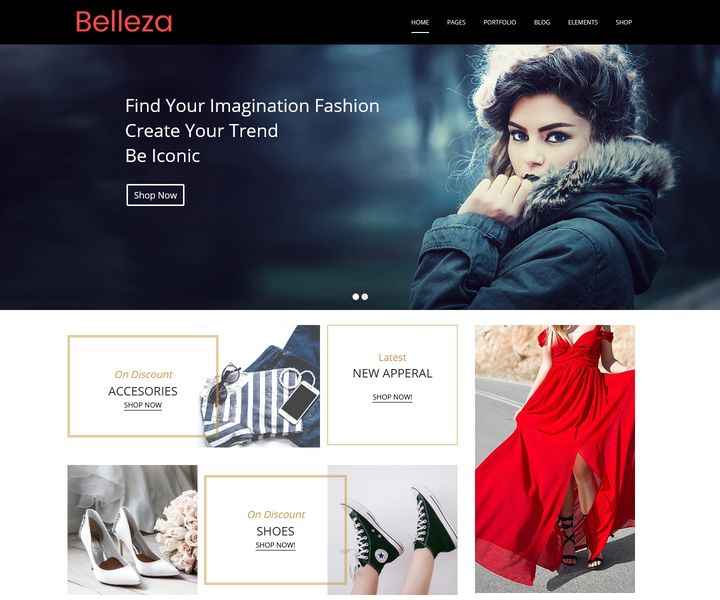 Furniture Store WordPress Theme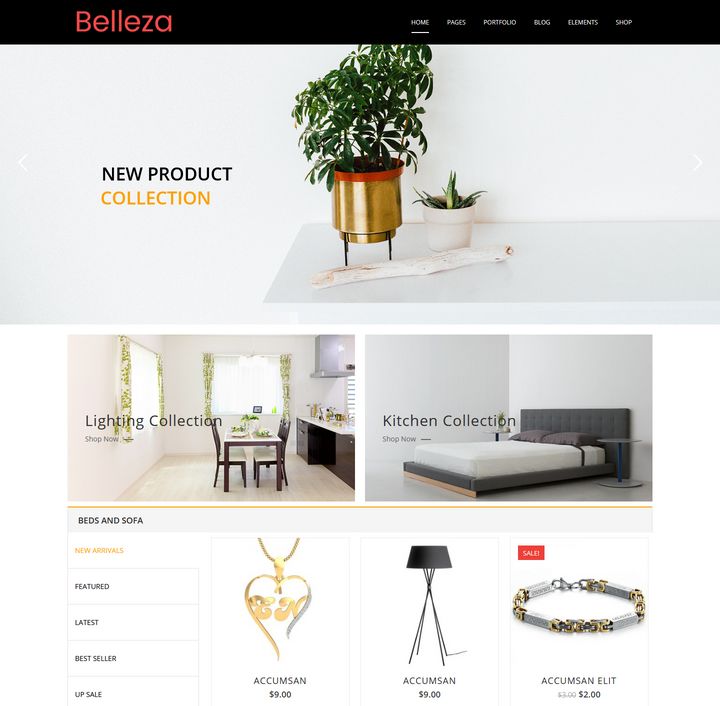 Sports Responsive WordPress Theme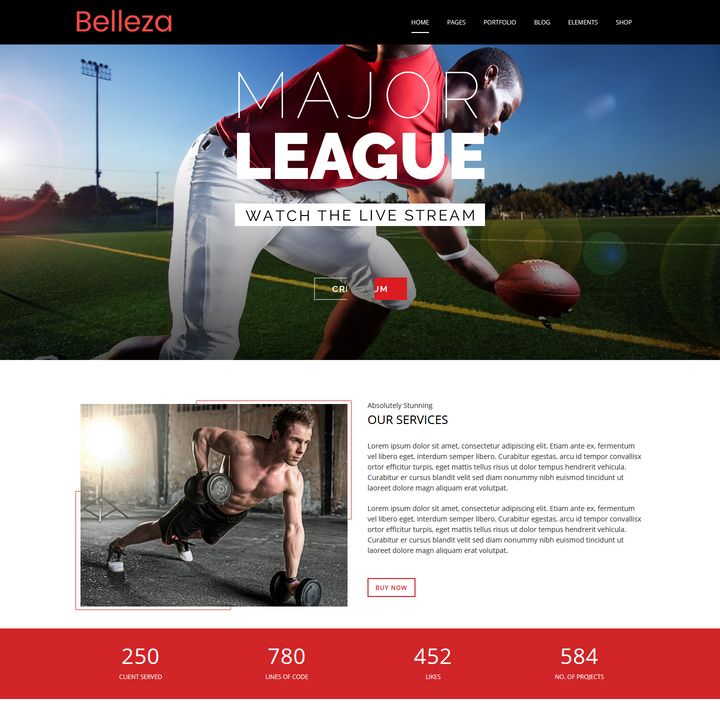 Medical Responsive WordPress Theme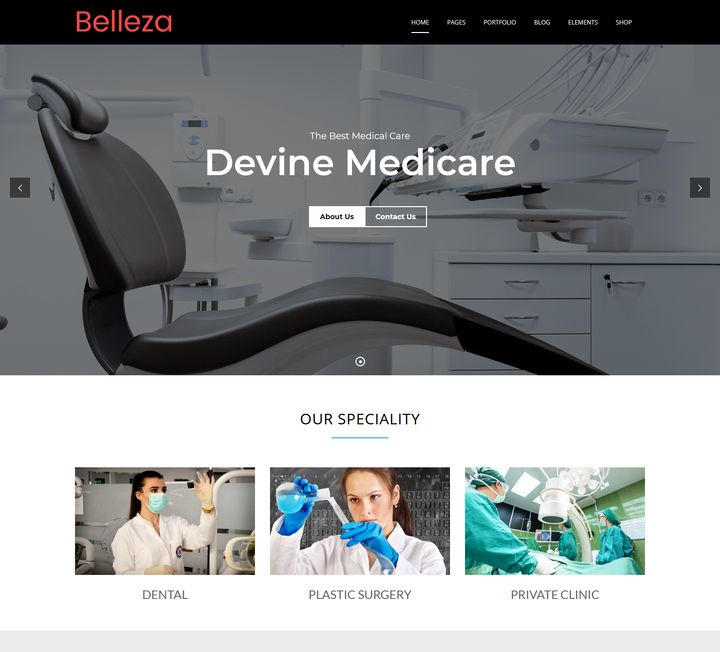 Pregnancy Responsive WordPress Theme
Fragrance Responsive WordPress Theme
Yoga Responsive WordPress Theme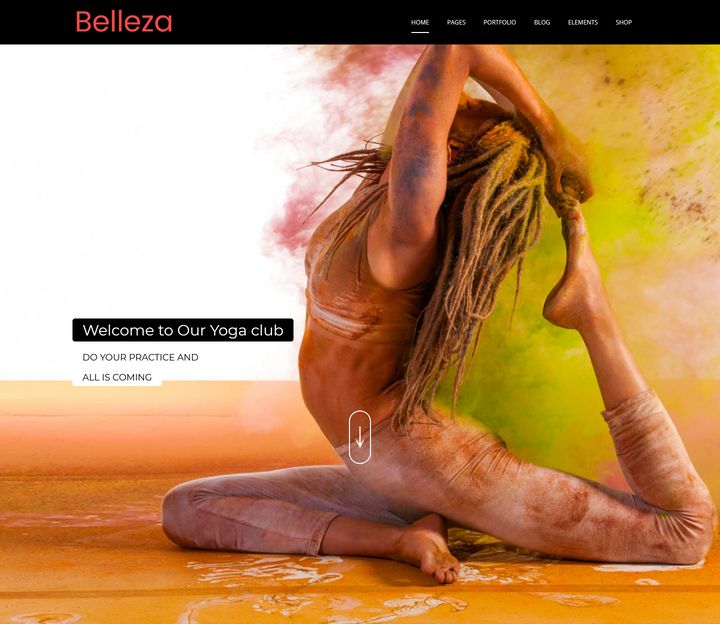 Hotel Responsive WordPress Theme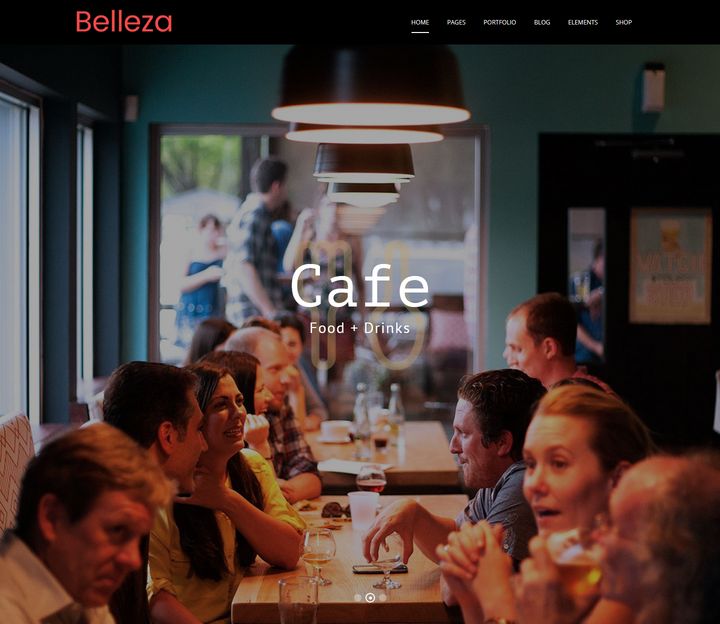 coffee shop Responsive WordPress Theme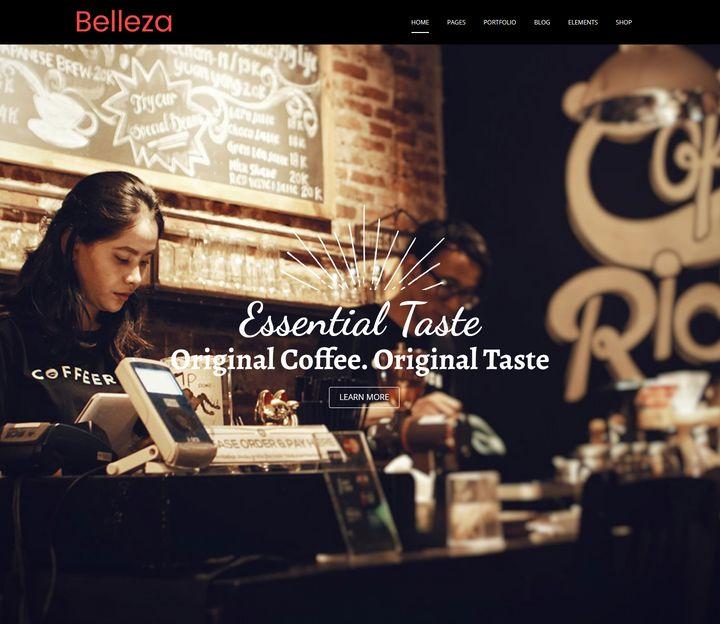 Corporate WordPress Theme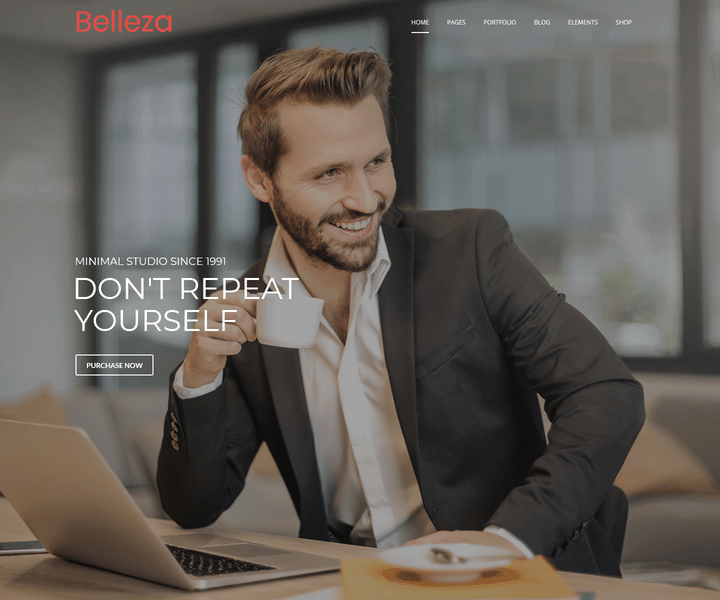 Meridian One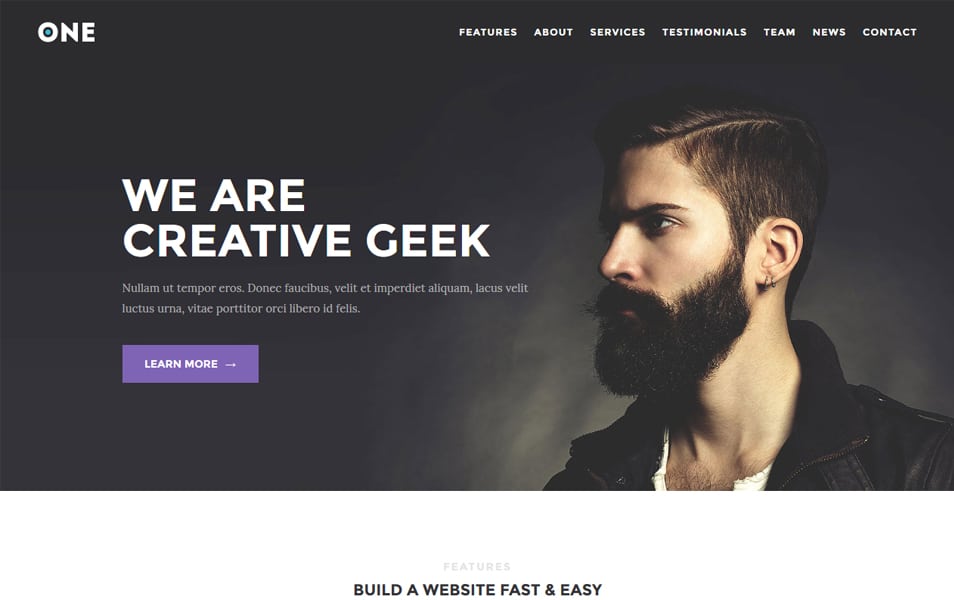 Business WordPress Theme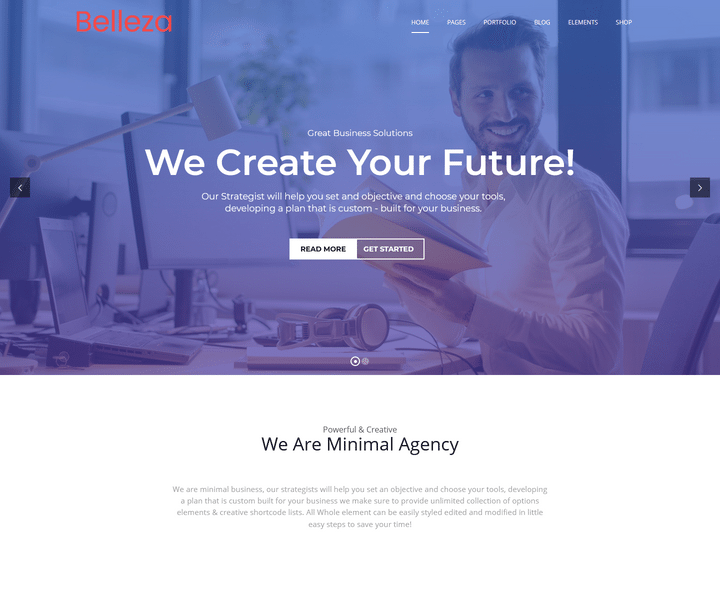 Creativ Business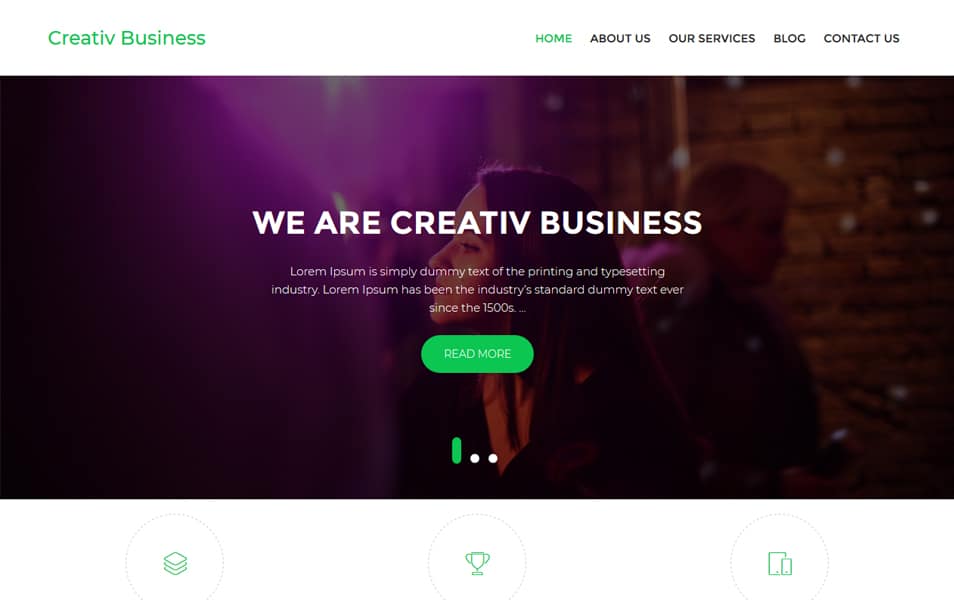 The Creativ Business is a responsive multi-purpose WordPress theme. It is a flexible theme suitable for agency, blog, business or corporate.
Agency WordPress Theme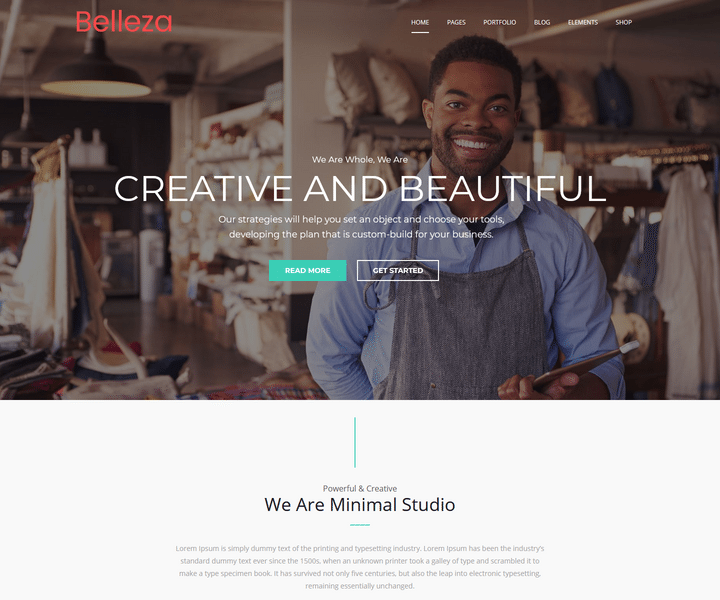 SoftPoint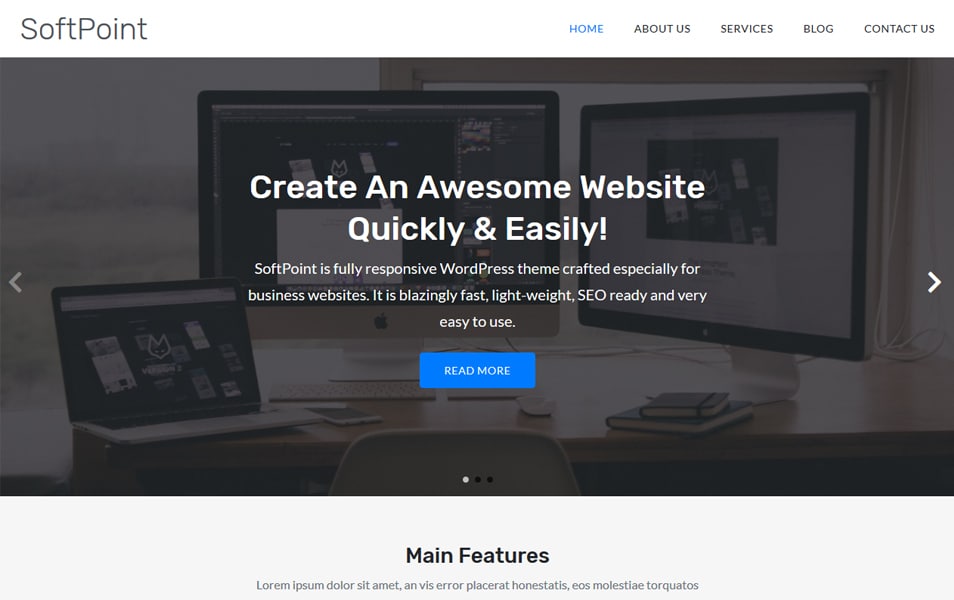 Fully responsive WordPress theme crafted, especially for business websites. It is blazingly fast, extremely light-weight, search engine friendly and very easy to use.
Creative WordPress Theme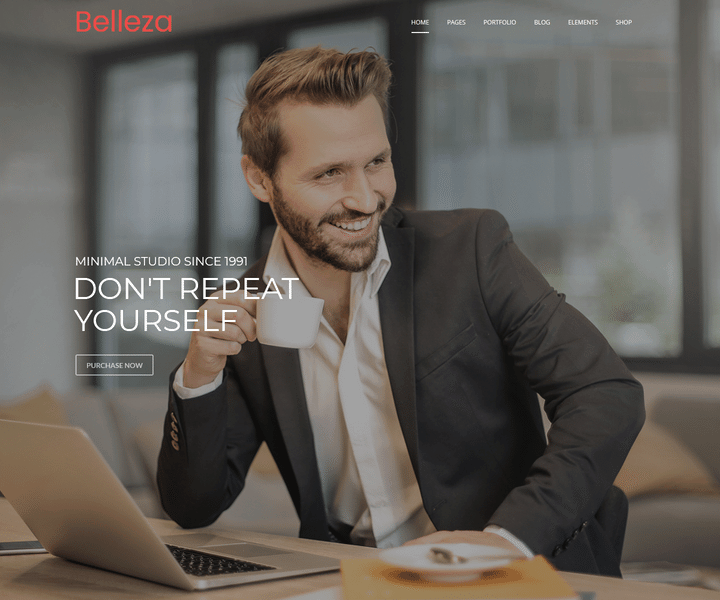 Business Maker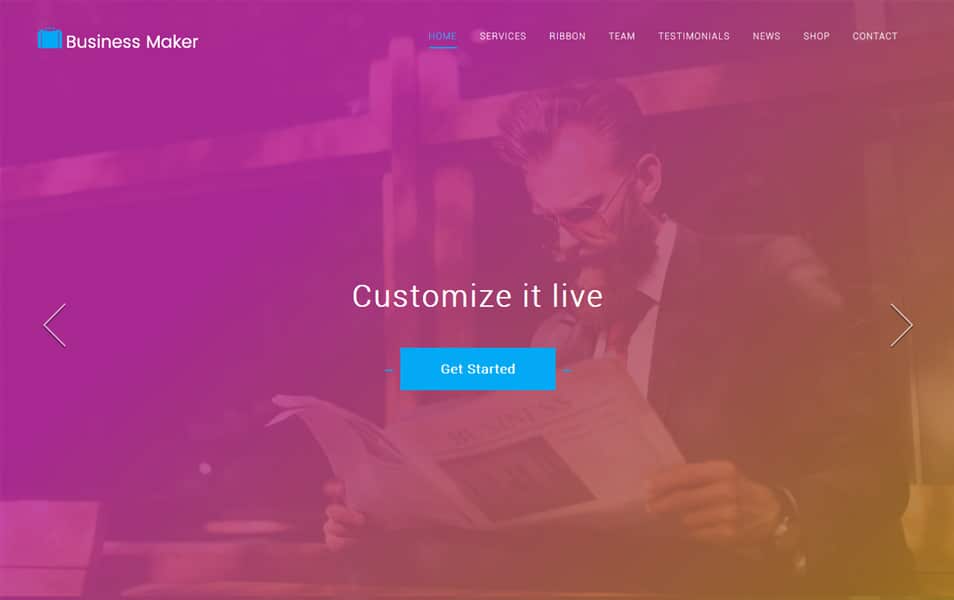 The Business Maker is a free one page plus multipurpose child theme.
Portfolio WordPress Theme
Emerge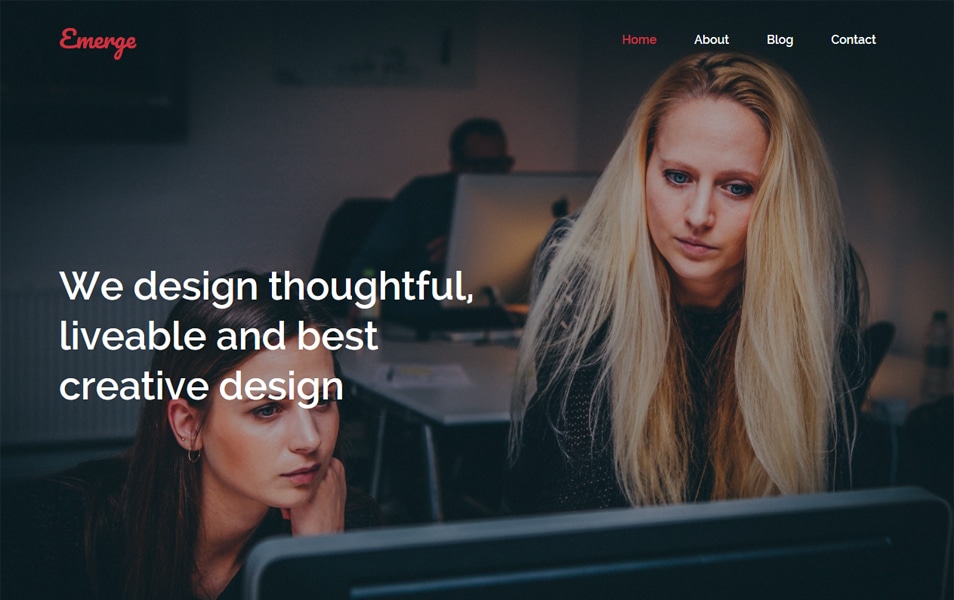 The Emerge is a clean, responsive theme that is versatile and easy to use. Suitable for both corporate and creative businesses.
Business WordPress Theme
Erzen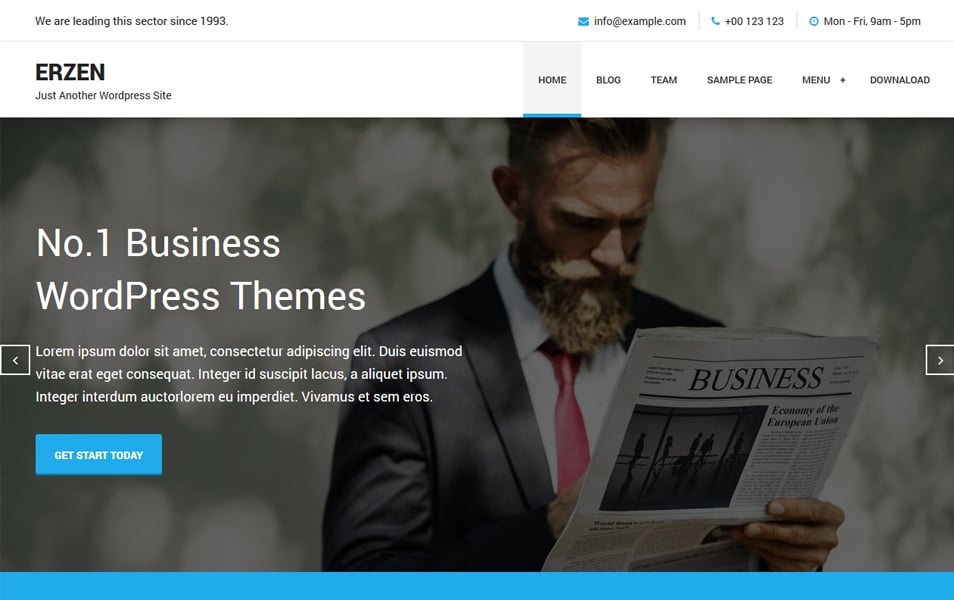 A Very Lightweight and easily customizable, it fits for any type of website such a blog, corporate, portfolio, business finance, startup website and WooCommerce storefront with a clean and professional design.
Agency WordPress Theme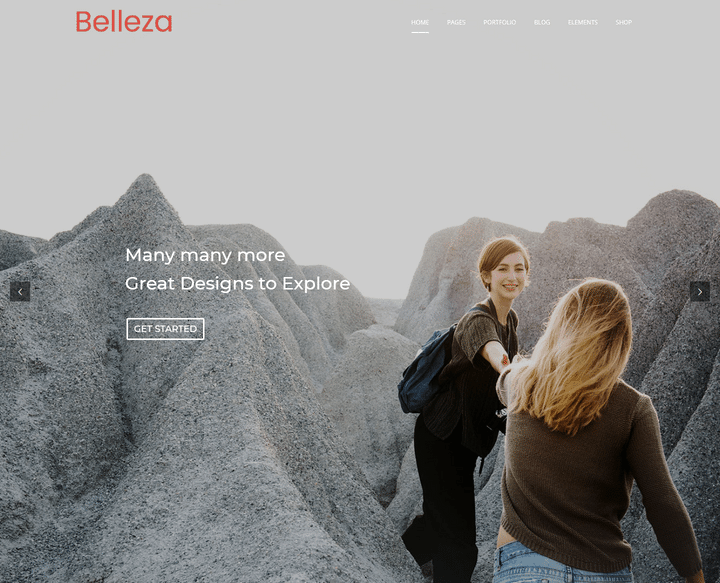 Business Booster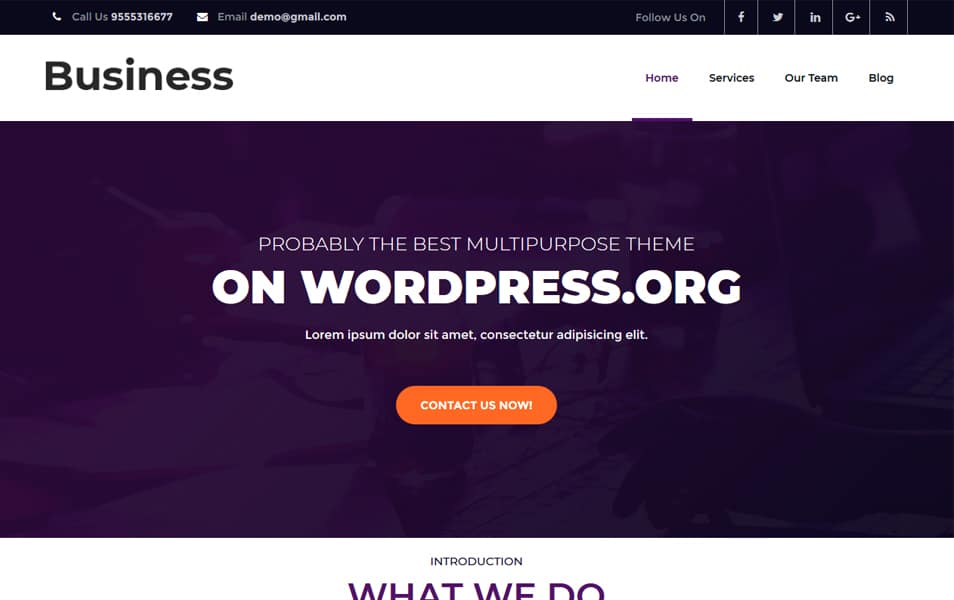 Business Booster is a clean, modern and responsive theme for your business.
Corporate WordPress Theme
Trade Hub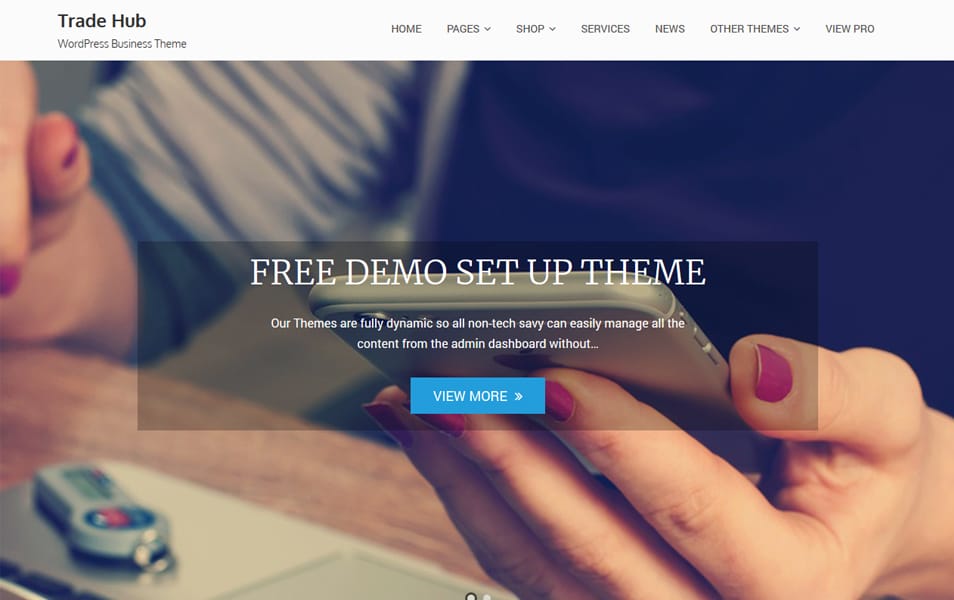 Trade Hub is a user friendly creative theme for all kind of business, accounting, financial, coaching, law office, business planning, corporate websites and blogging.
MinimalStudio WordPress Theme
HeroPress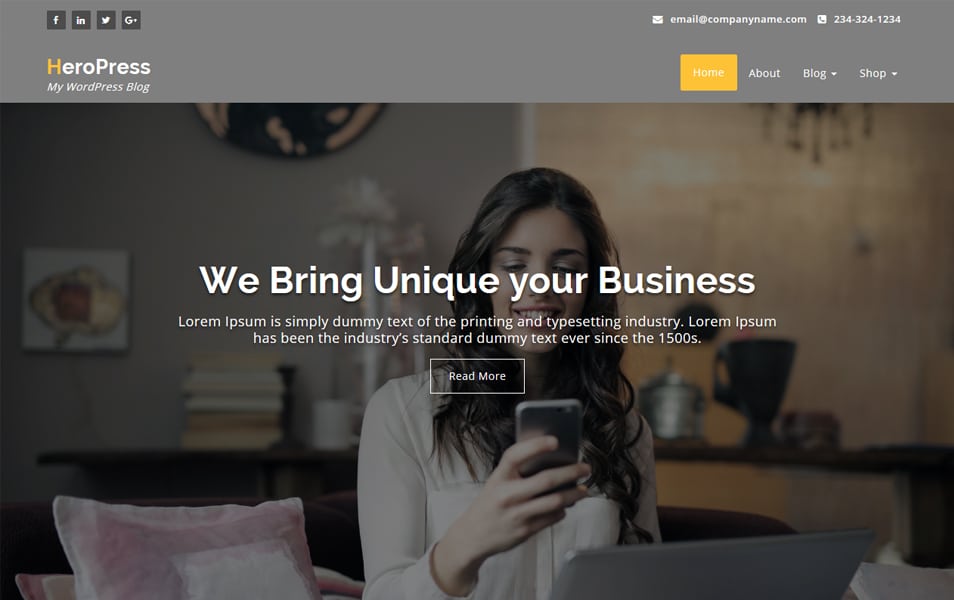 HeroPress is the right theme for you if you are looking for a multipurpose theme that can handle everything you throw at it.
Cosmetic Store WordPress Theme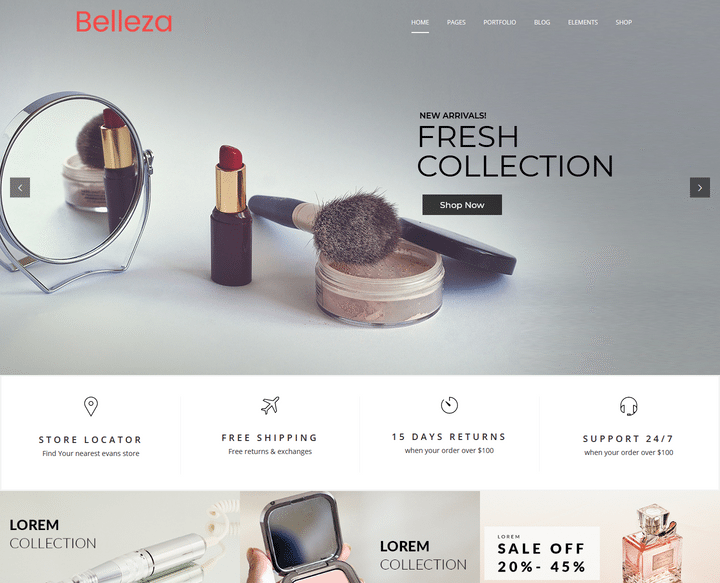 Agency X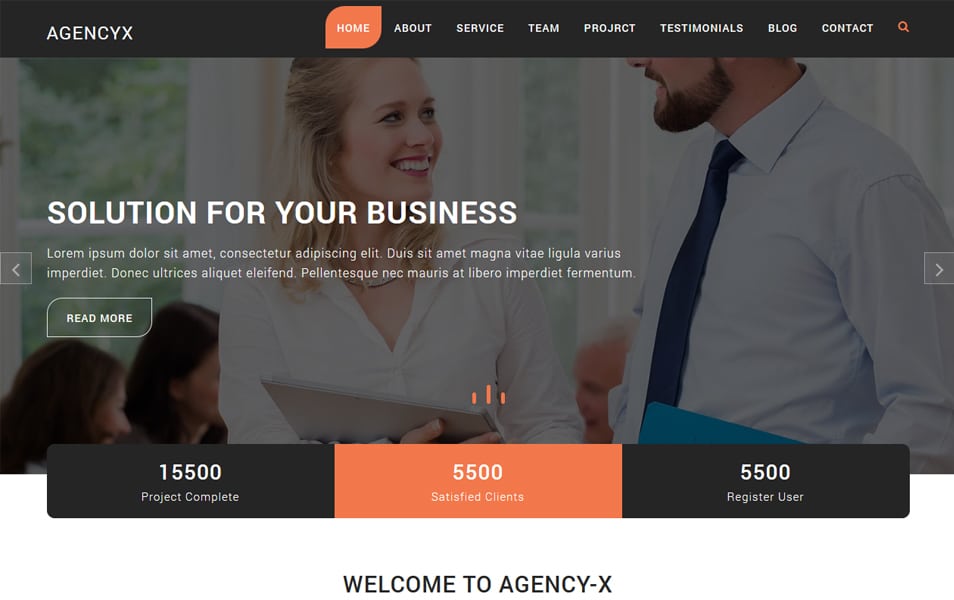 A Agency X is responsive WordPress theme which can be used for web design firms or any other corporate, business, agencies, consulting, legal, attorney, law firms, online shops, digital, medical, clinic, dental, spa, beauty, massage, gym, fitness, trainer, coach, restaurant, cafe, food, recipes, technology and any other kind of website purpose.
Furniture WordPress Theme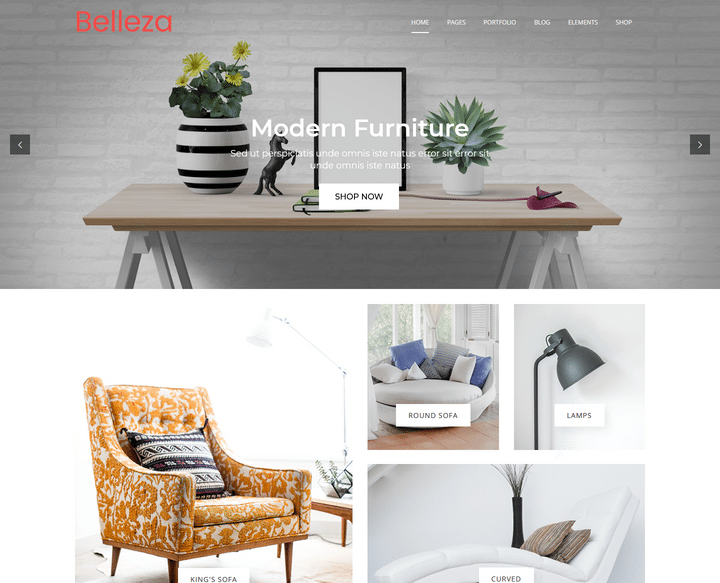 BCorporate
The BCorporate is a well-designed Corporate WordPress Theme with HTML5 / CSS3 and Responsive design.
NGO WordPress Theme
Corporate Landing Page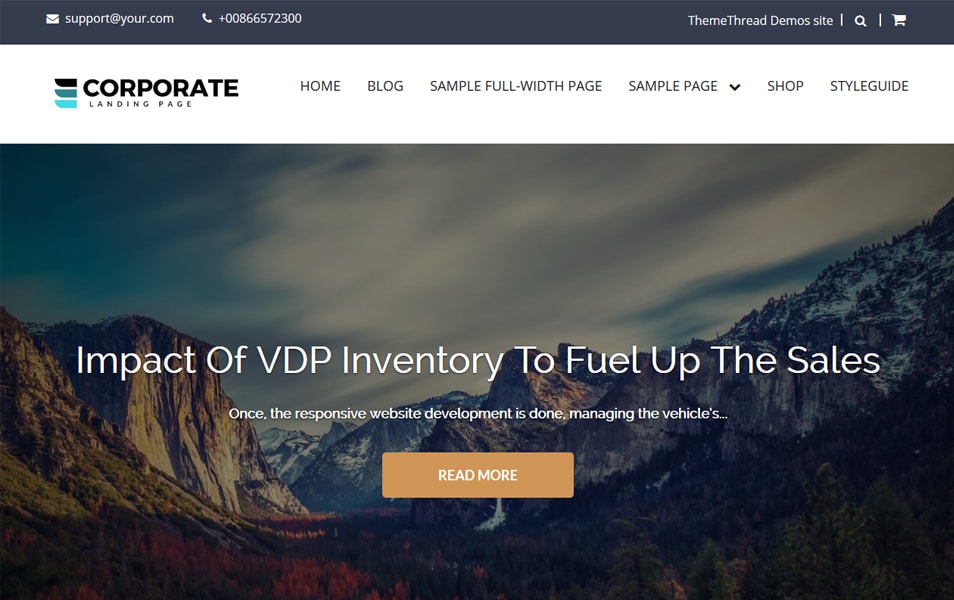 Corporate Landing Page is a professional WordPress theme suitable for corporates, small and medium businesse as well as creative agencies.
Impressive Business
The Impressive Business is a lightweight, fast, clean and super flexible bootstrap based responsive theme. With this theme you can create your own website for your business.
Foundation Lite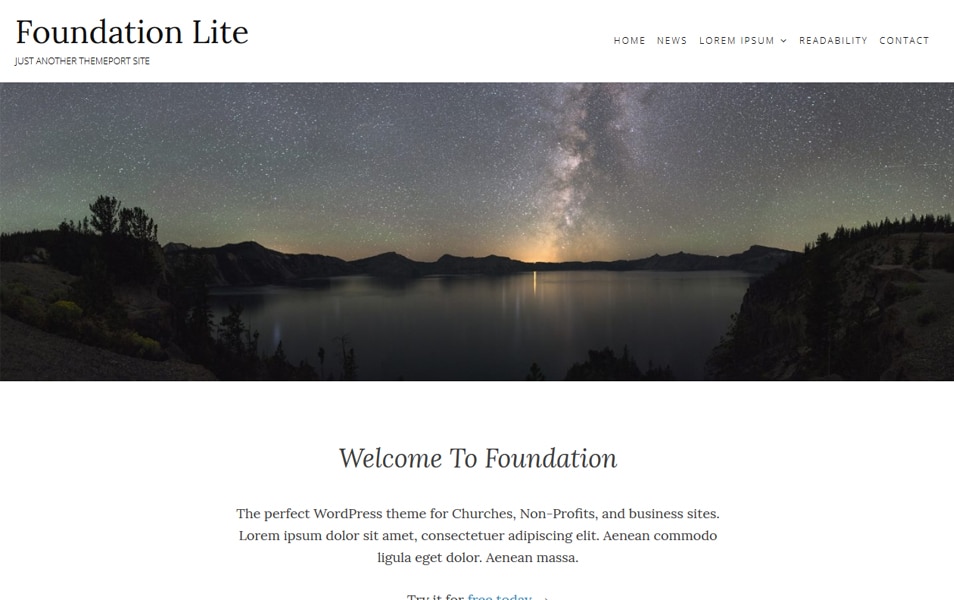 Foundation is the perfect WordPress theme for businesses, Churches, and other non-profits.
Stratum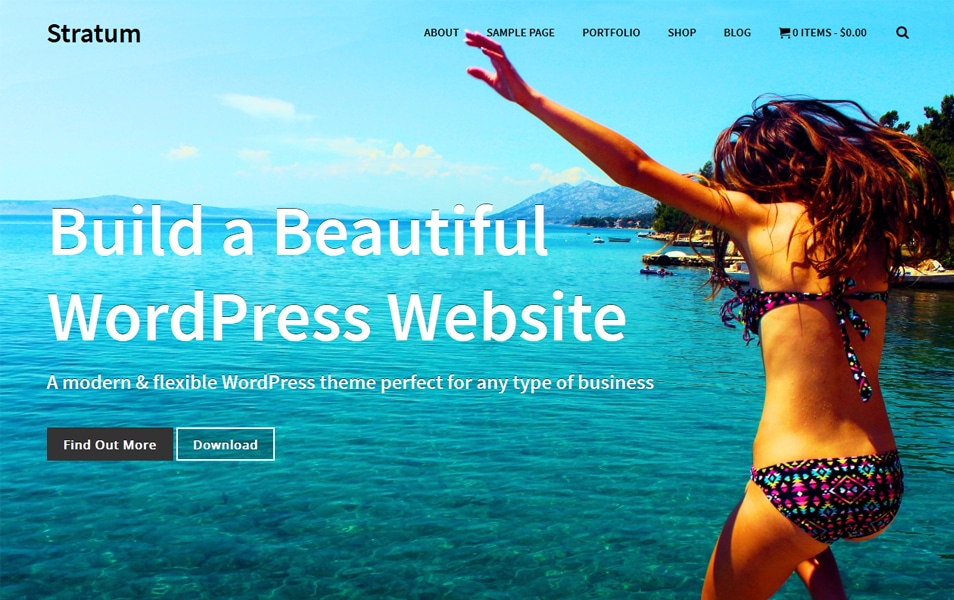 The Stratum is a modern and versatile WordPress theme for professional websites. Stratum is perfect for small businesses, agencies, project showcases, startups, portfolios, corporate, non-profit, ecommerce shops (WooCommerce), blogs or any other type of website.
Business Kit
The Business Kit is multipurpose responsive, customizable and powerful professional WordPress theme.
Corporate X
The Corporate X is a Multipurpose Corporate, Business, Personal Website. Corporate X is a responsive and clean business WordPress theme. It is versatile and high performance theme with a modern creative design to suit a multitude of creative uses for building websites.
i-amaze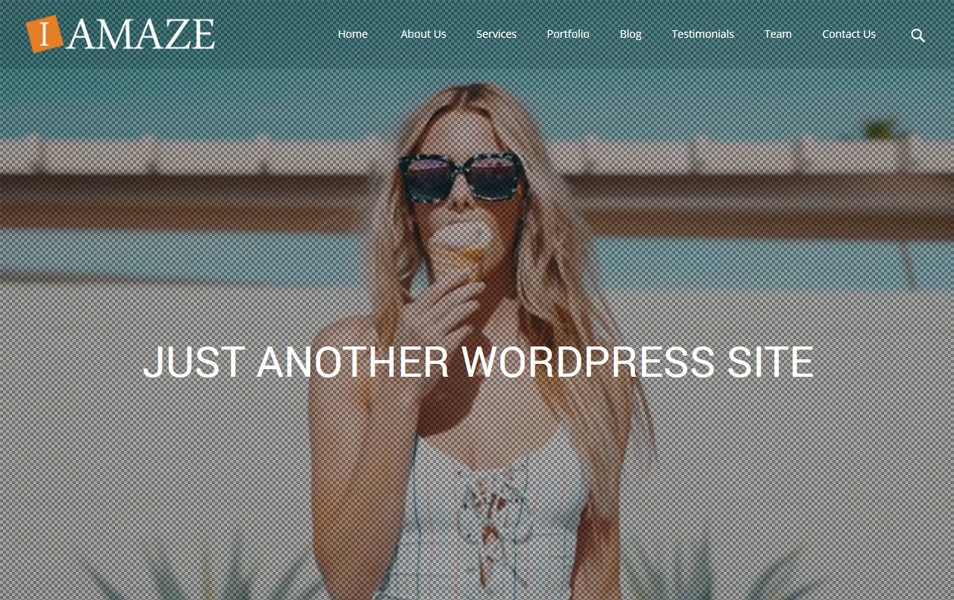 i-amaze is a beautiful and flexible theme with several premium features including fullscreen slider, portfolio, testimonial, team members, etc. This highly customizable theme is ideal for startup business websites, portfolios, personal websites or blogging.
Business Ezone
The Business Ezone is a modern responsive Business style WordPress theme suitable for business, portfolio, entertainment, sports, technology, food, travel, blogs, publishing and any kind of sites.
Single Page Scroll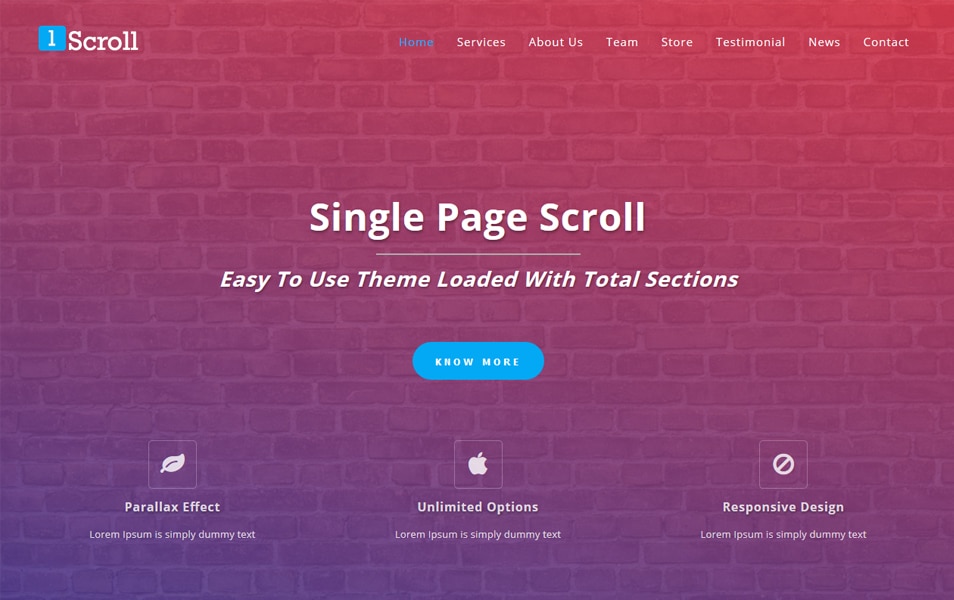 Single page scroll is specially designed for corporate/business websites.
Wacko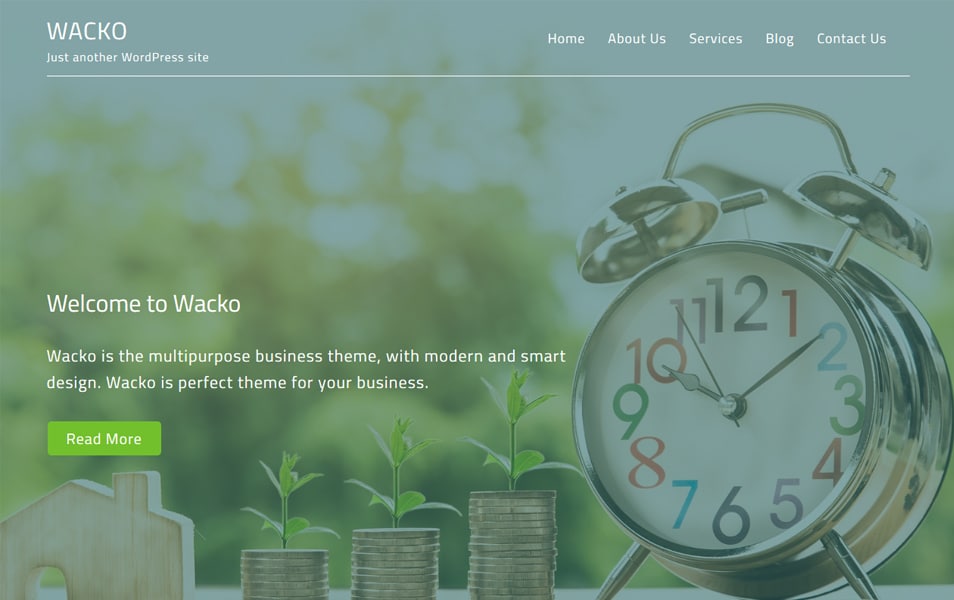 The Wacko is a clean, responsive theme that's versatile and easy to use. Suitable for both corporate and creative businesses.
Business Craft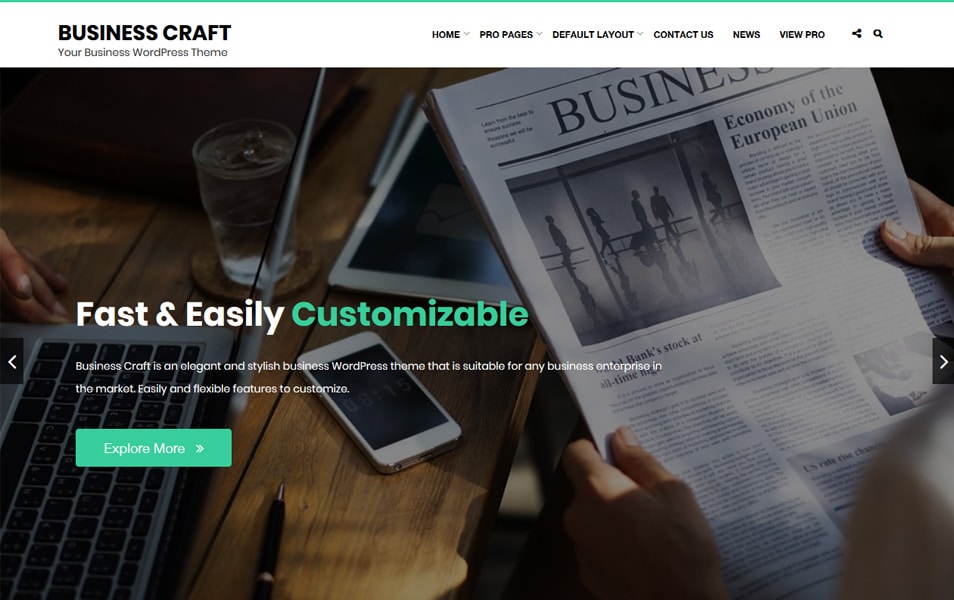 Business Craft is a fresh, clean & feature rich WordPress theme developed specifically for all type of corporate business, finance business and startup company, blogging, etc.
Bizplan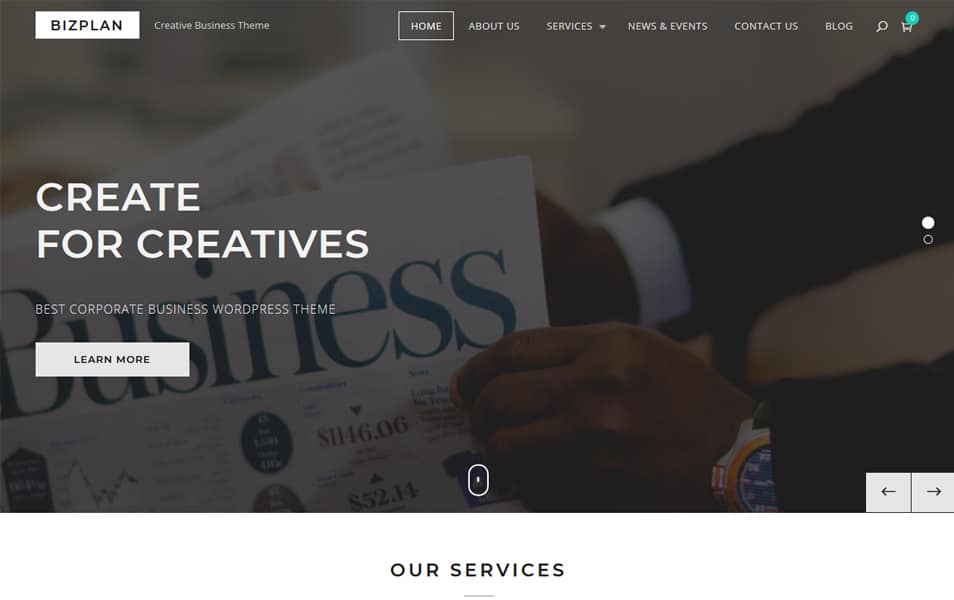 This Bizplan is modern theme fit for creative individuals, agency, blog, business, company, corporate, and professional portfolio.
Bluechip
Blue Chip is a clean and contemporary business WordPress theme.
BPT Bootstrap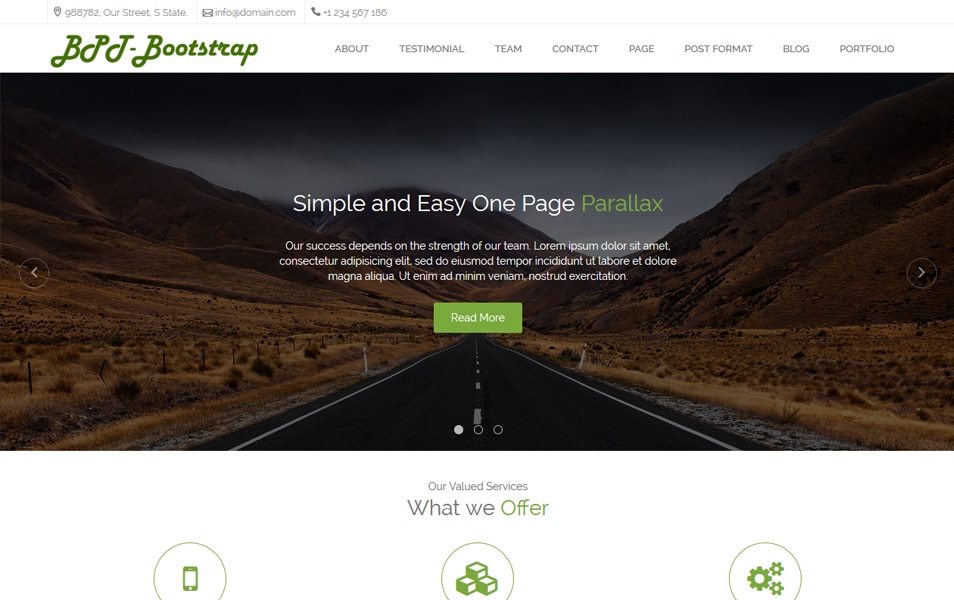 BPT Bootstrap a straightforward & elegant, responsive WordPress theme glorious for creatives, agencies and businesses.
Bogaty Lite
The beautiful bussiness theme for agency, company and personal business.
Business Inn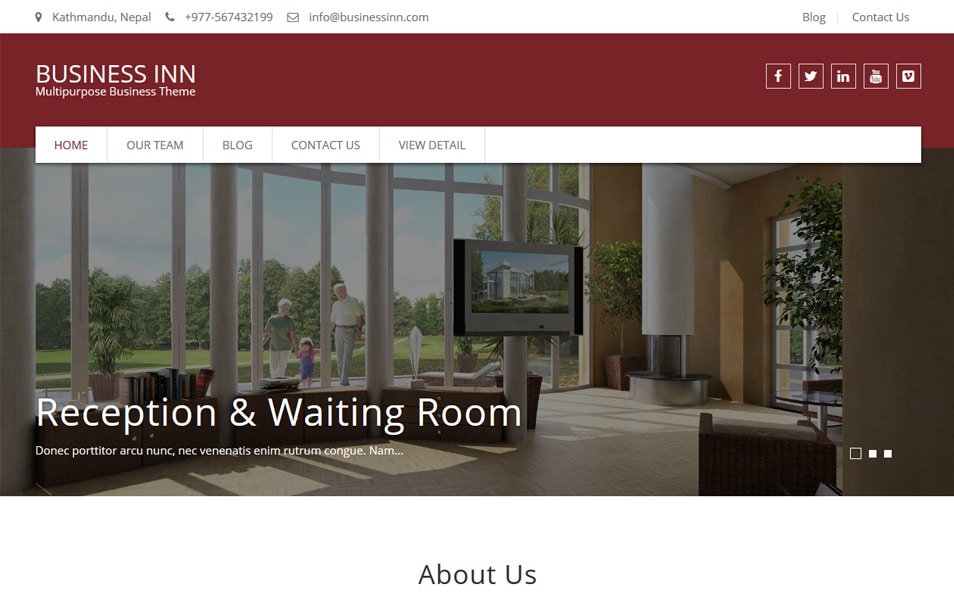 Business Inn is multipurpose business theme suitable for business, corporate, informative, agencies, travel, blog, design, art, personal and any other creative websites.
Business Field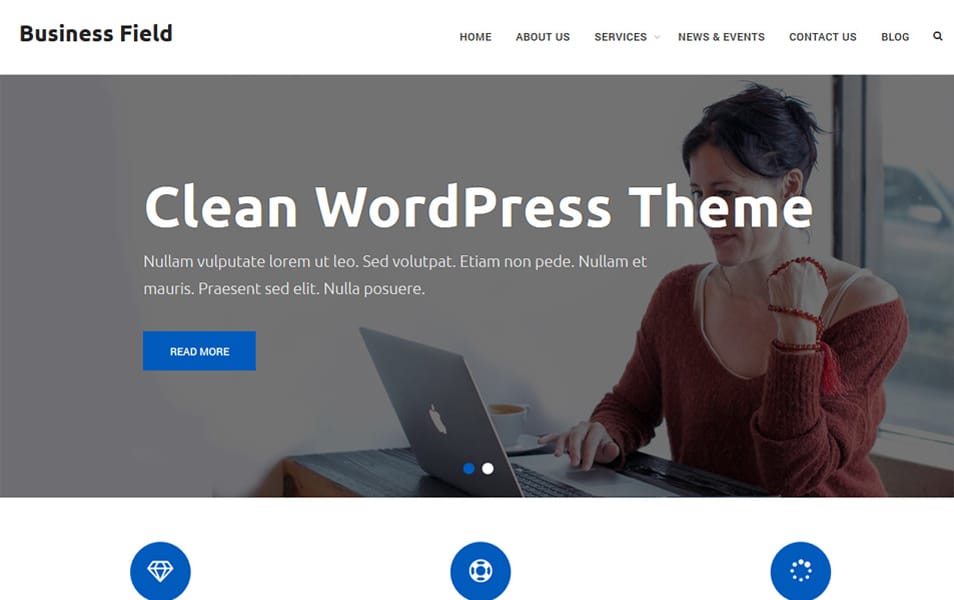 The Business Field is a responsive and clean business WordPress theme. It is ideal for businesses, agencies, corporations, and freelancers, who are looking to grow their business.
Businessup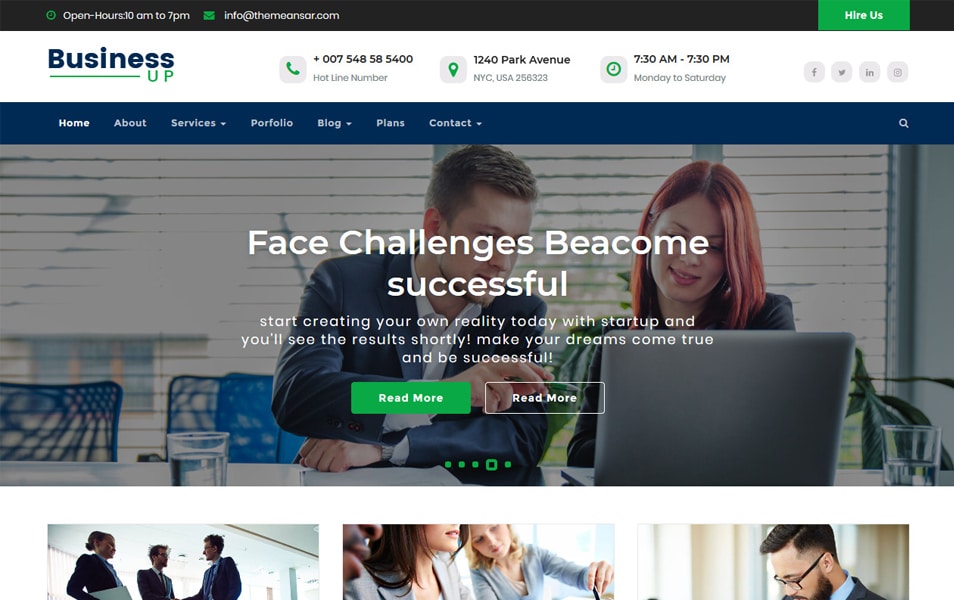 Fotopress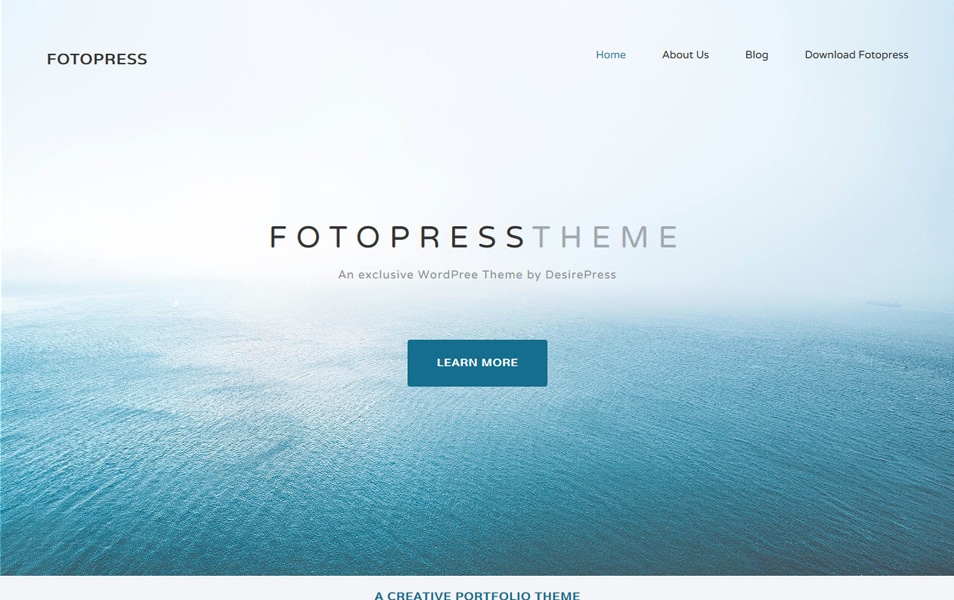 Fotopress is a very attractive and supremely engaging and fully responsive WordPress business theme.
Transportex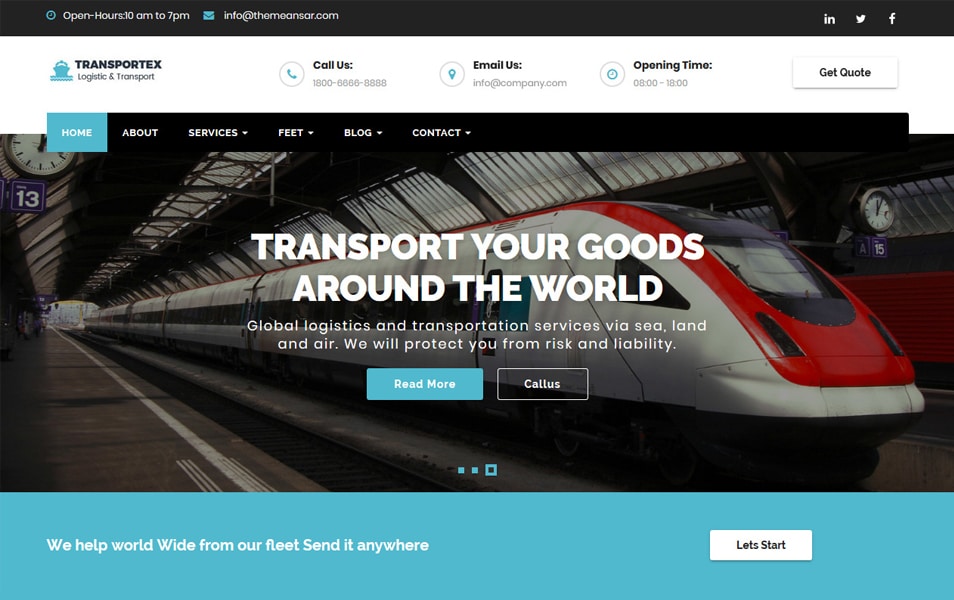 Transportex Business WordPress theme ideal for a business or blog website (Transport, Logistic, Warehouse etc.).
Boston Business
Boston Business is a clean, modern and responsive WordPress theme. This theme is perfect for your business website.
Drizzle Business
Drizzle Business is a complete solution to all your business website problems. With amazing widgets, you can now create your business website in minutes. The designs are handcrafted and irresistible to look away from.
TP Philosophy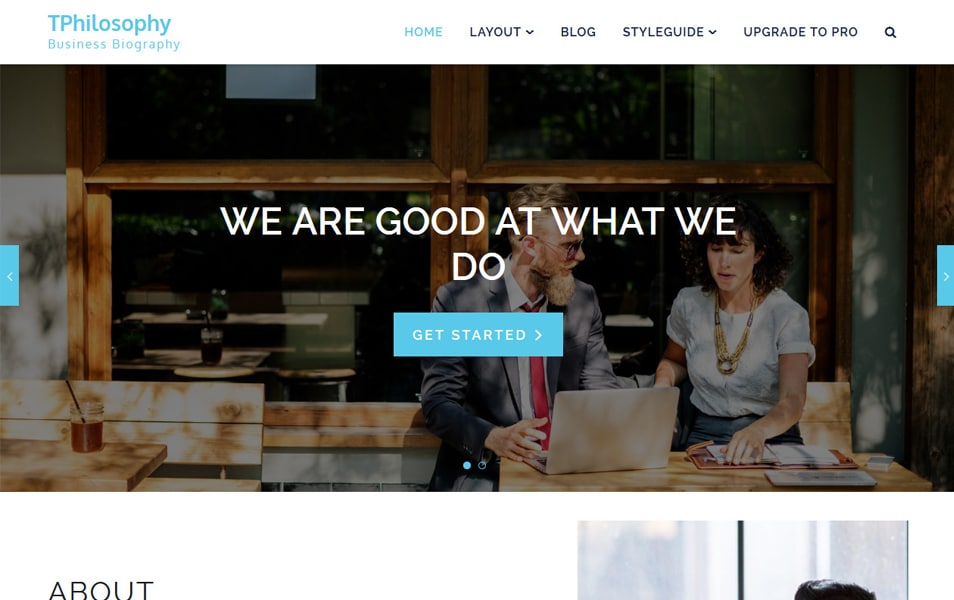 TP Philosophy theme is modern business purpose Responsive WordPress Theme. It can be used for various types of websites: commercial company, non-profit organizations, personal and portfolio websites.
Kahuna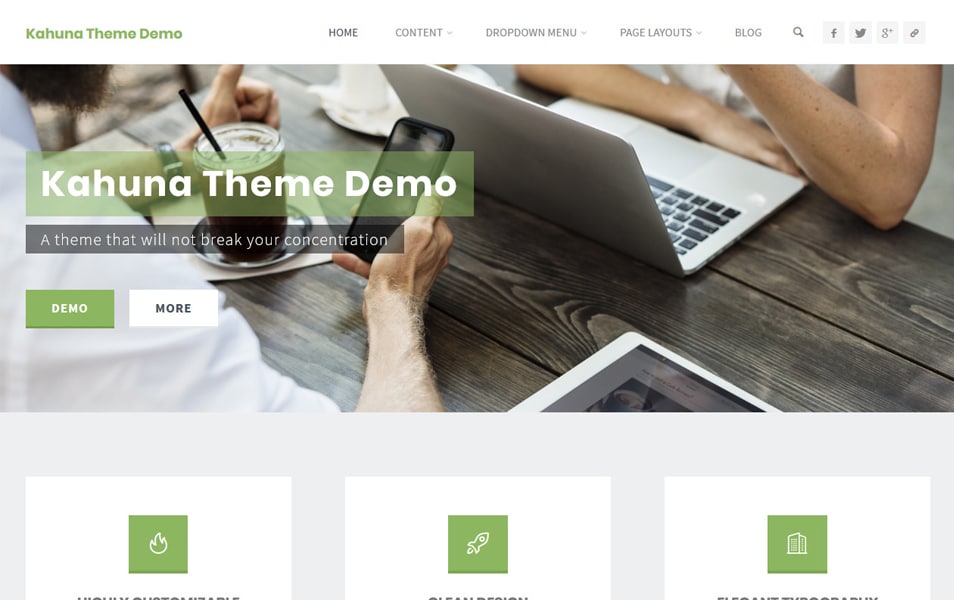 The Kahuna is the big kahuna among WordPress themes. It proved itself with an exotic design, effective and easy to use customizer settings and a responsive, fully editable layout. Many personal and business sites have embraced it for a wide spectrum of uses, ranging from portfolio and photography sites to blogs and online shops.
Di Business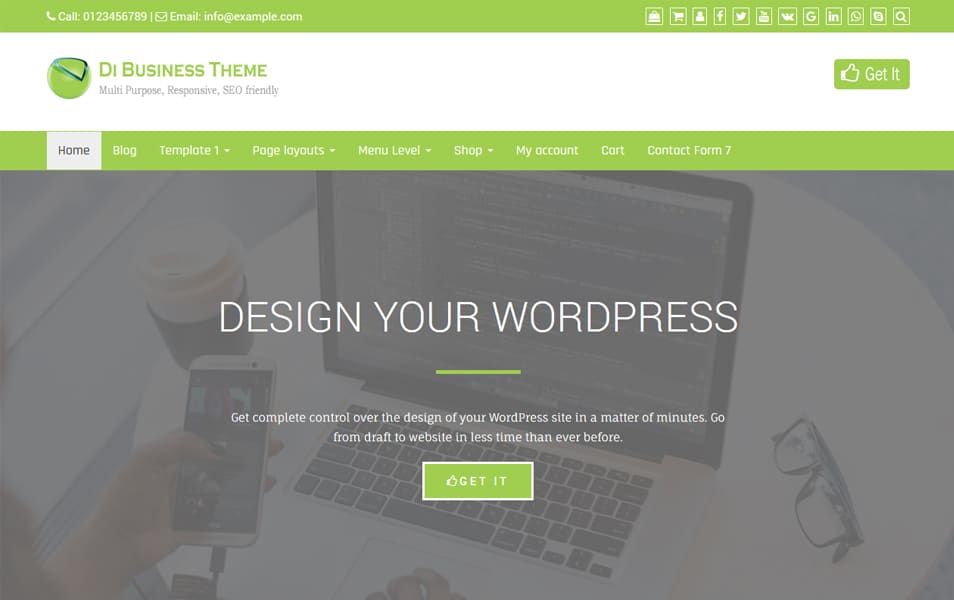 Di Business is a Responsive, SEO Friendly, Multi Purpose, Customizable and Powerful WordPres Theme for professionals.
We Build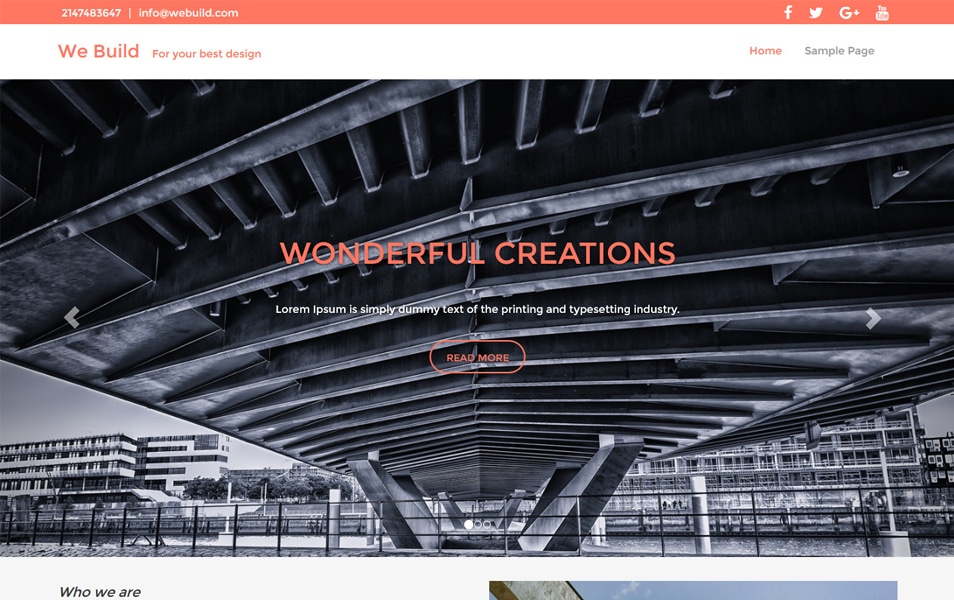 We Build is a responsive and beautifully crafted premium like free WordPress theme which can be used for any of your purpose like corporate, restaurent, personal blog, start-up, food, travel, lawyer and attorney, writer, blogger, etc.
Reykjavik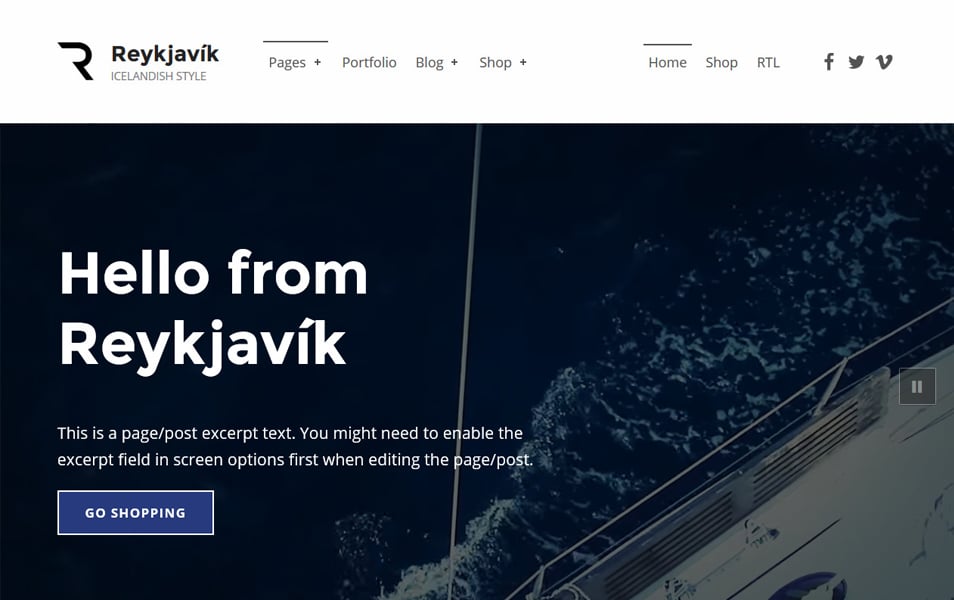 Reykjavik is fresh, lightweight, speed and SEO optimized, accessibility ready WordPress theme perfect for your next business, portfolio, blog or WooCommerce e-shop website.
Business Consultant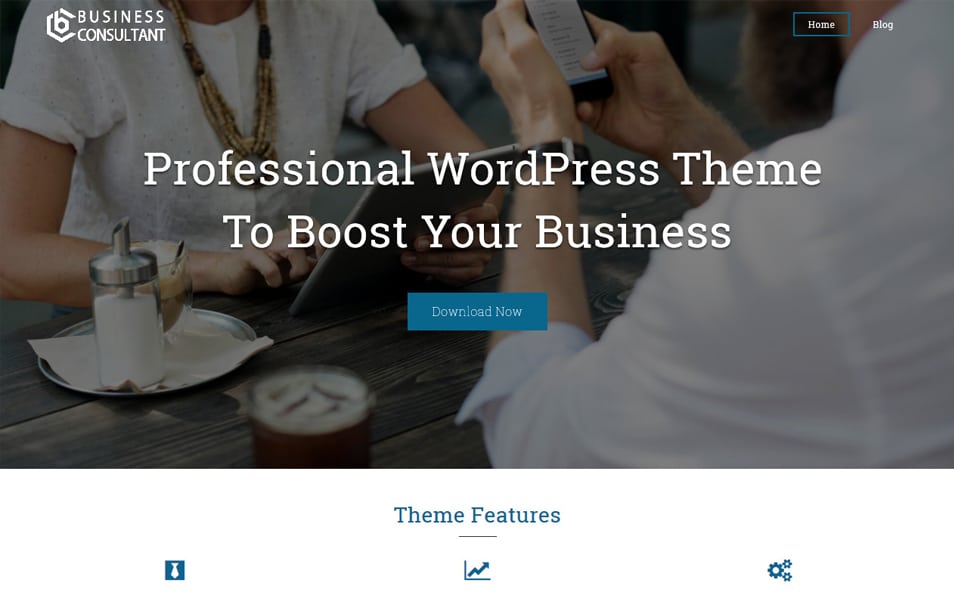 Business Consultant is a highly customizable WordPress theme developed primarily for freelancers and business individuals but this can also be used for startups and small, medium sized organization websites.
Economics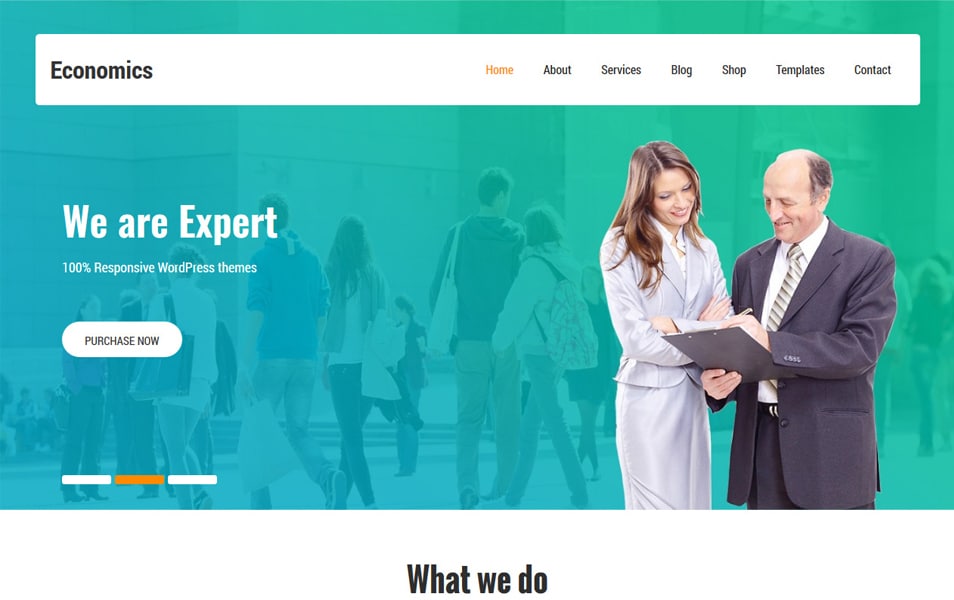 Economics is a multipurpose, clean and minimal free WordPress theme. It is perfect for corporate companies,business organizations, travel agency and online services providers.
Canuck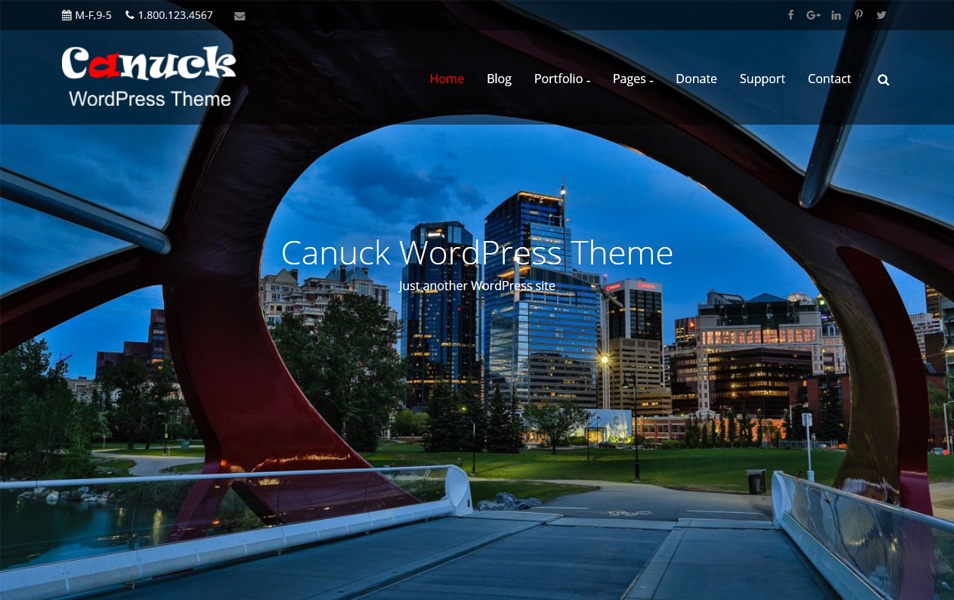 Canuck is a full featured WordPress theme offering the user many options to control the look of the theme, and many options for special pages and content.
Excel Business
The Excel Business is clean, beautiful and powerful multipurpose WordPress theme that can be used to showcase your business.
Business Epic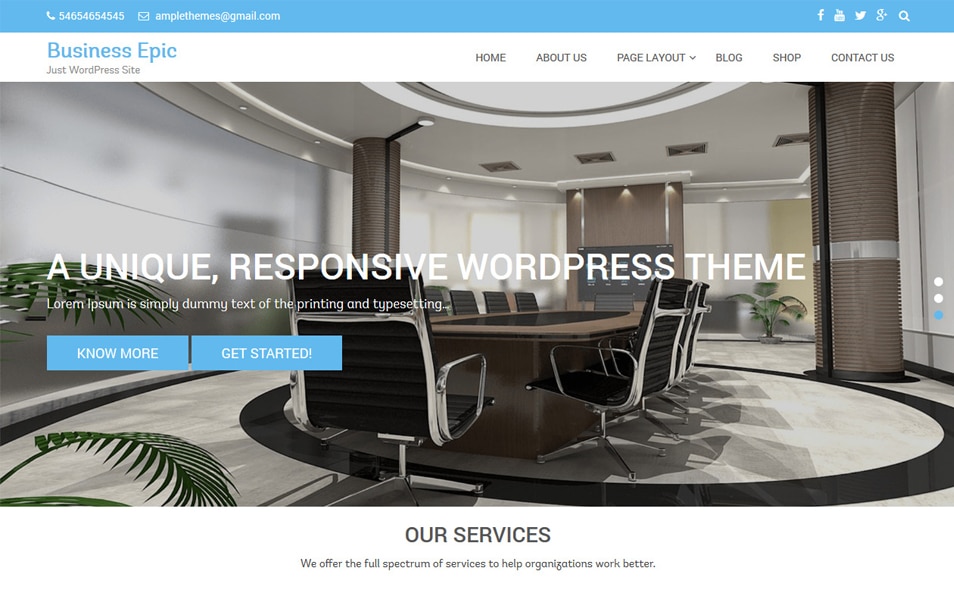 Business Epic is a clean, simple and professional business theme with attractive elements and ample of features for business and corporate websites. It is well suited theme for business, corporate, informative, agencies, travel, design, art, personal ,woocommerce shop and any other creative websites and blogs.
CityLogic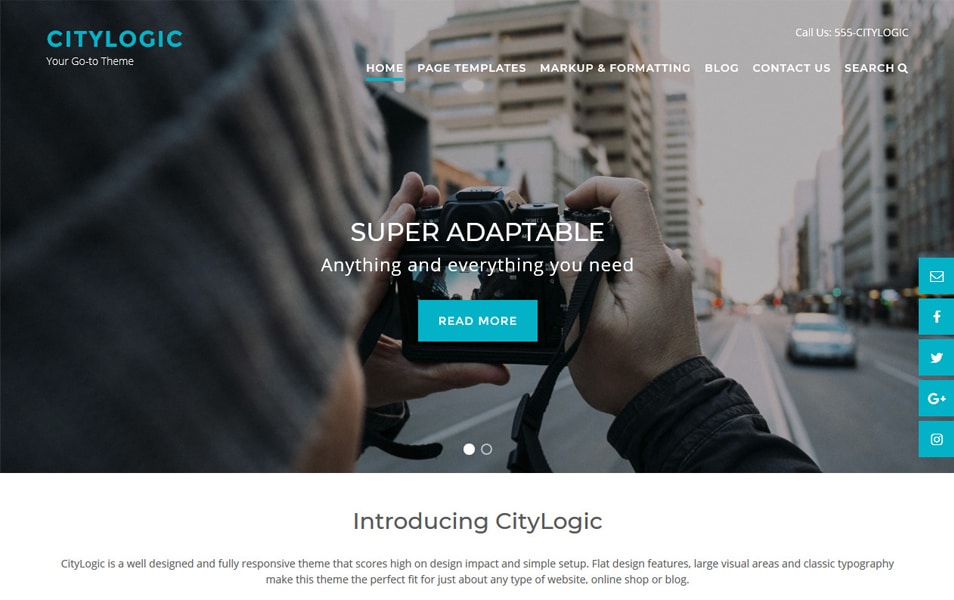 It's modest but eye-catching design makes it a great choice for creating any website from travel to business to food, decor, lifestyle, sport and more.
CT Corporate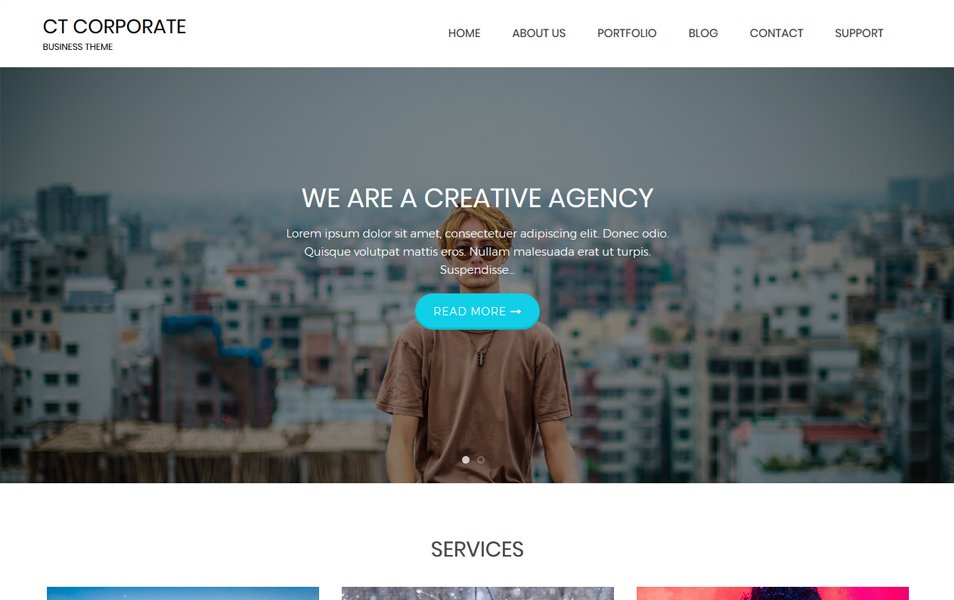 CT Corporate is an incredibly superfine Business WordPress theme. The theme is clean and absolutely user-friendly. One can use it for business, portfolio, blogging or any type of corporate site.
Business-A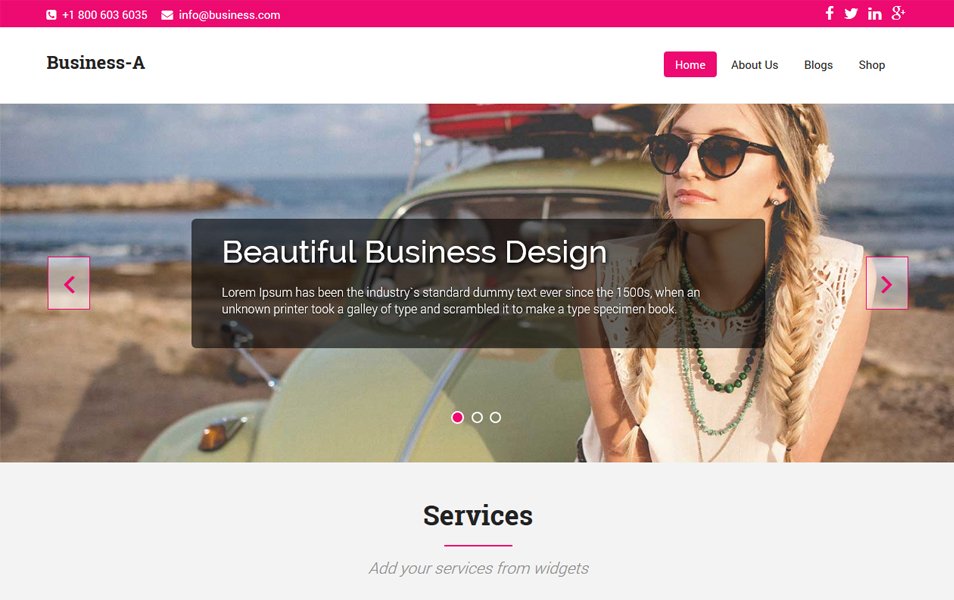 Business is a multipurpose business corporate theme. Beautiful design with bootstrap and responsive that support woocommerce with blog left and blog right sidebar.
Somalite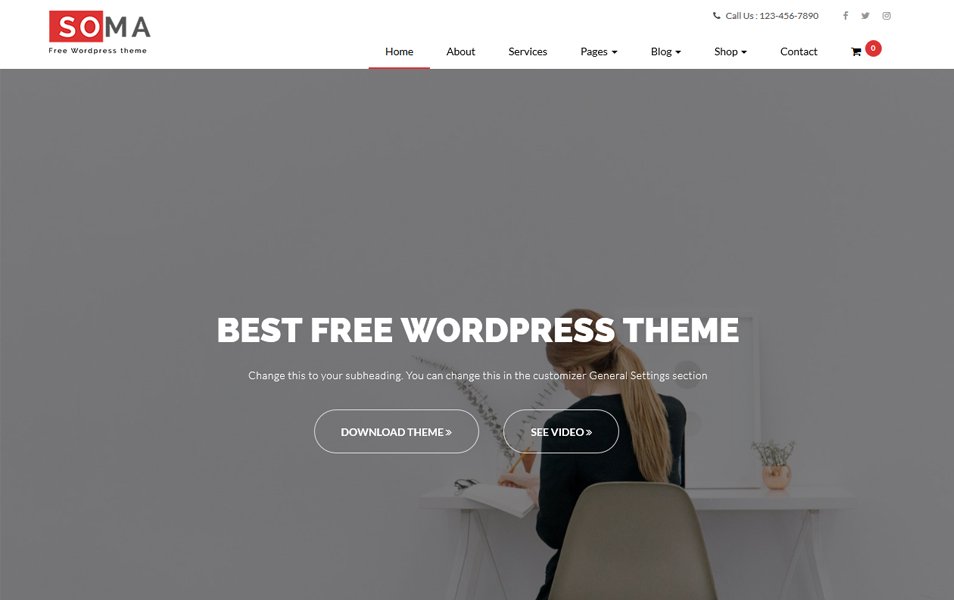 A Soma is an incredibly beautiful and fully responsive Bootstrap WordPress Theme. A perfect solution for businesses, creatives & online shops.
Business Point
Business Point is responsive multipurpose business theme. It can be used for business, corporate, portfolio, digital agency, landing page, blog, entertainment and all informative websites.
Texas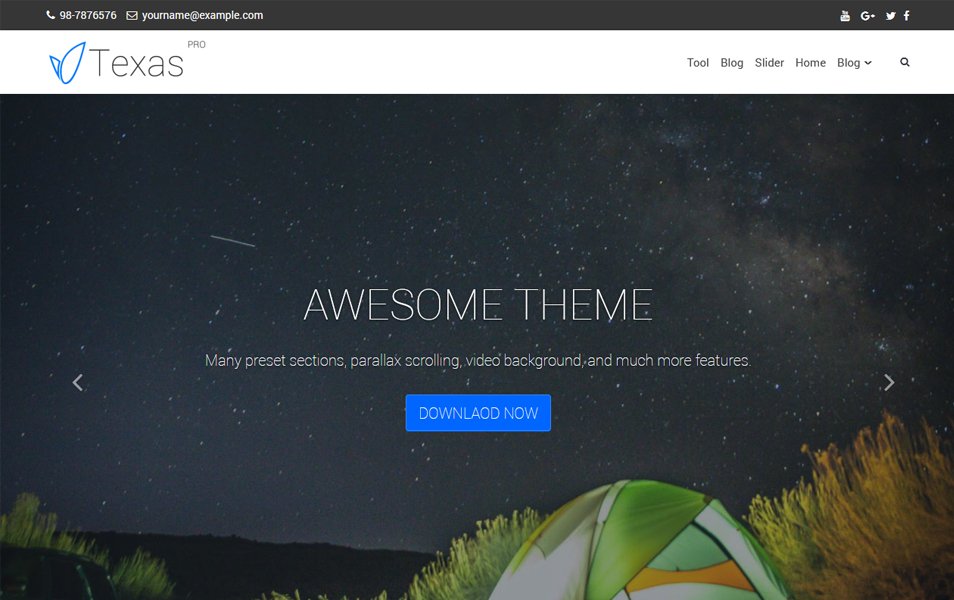 The Texas is an excellent responsive multipurpose WordPress theme tailored with awesome features and spectacular design.
WP Corporate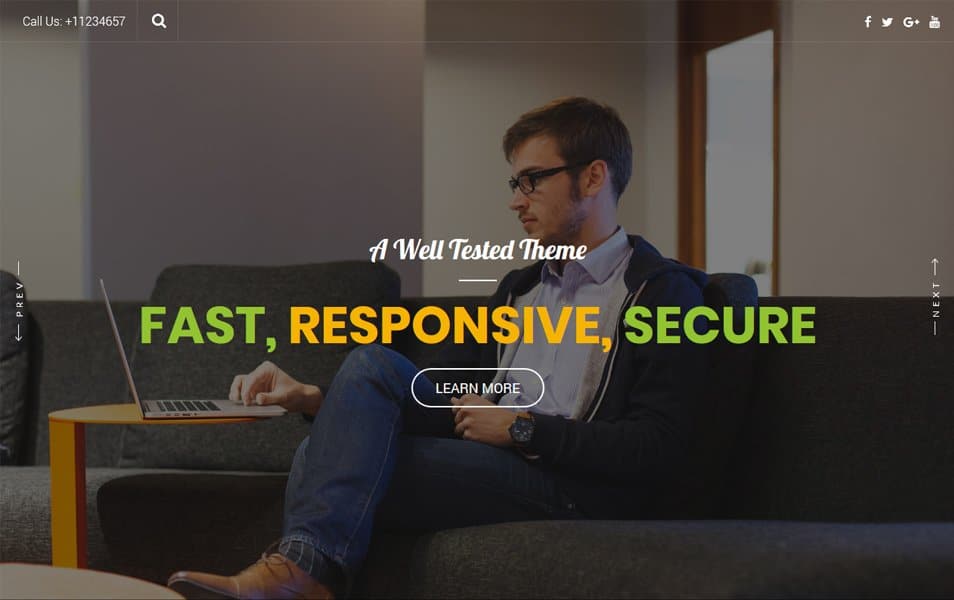 A WP Corporate is clean & modern WordPress Corporate Theme. It is ideal for business, corporates, blog or personal website.
Core Corporate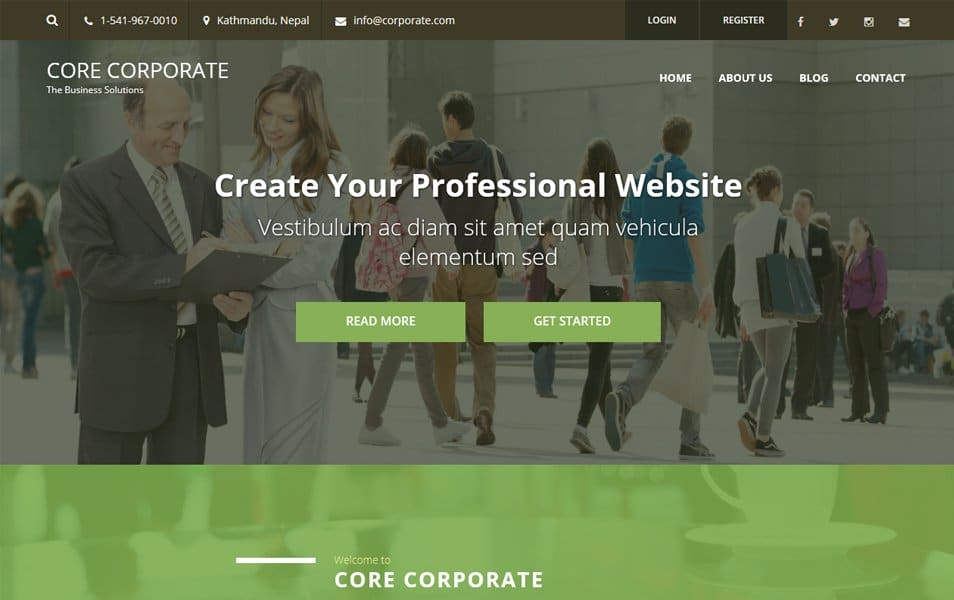 Core Corporate is a free responsive WordPress theme that allows you to create stunning business and corporate websites.
Unicon Lite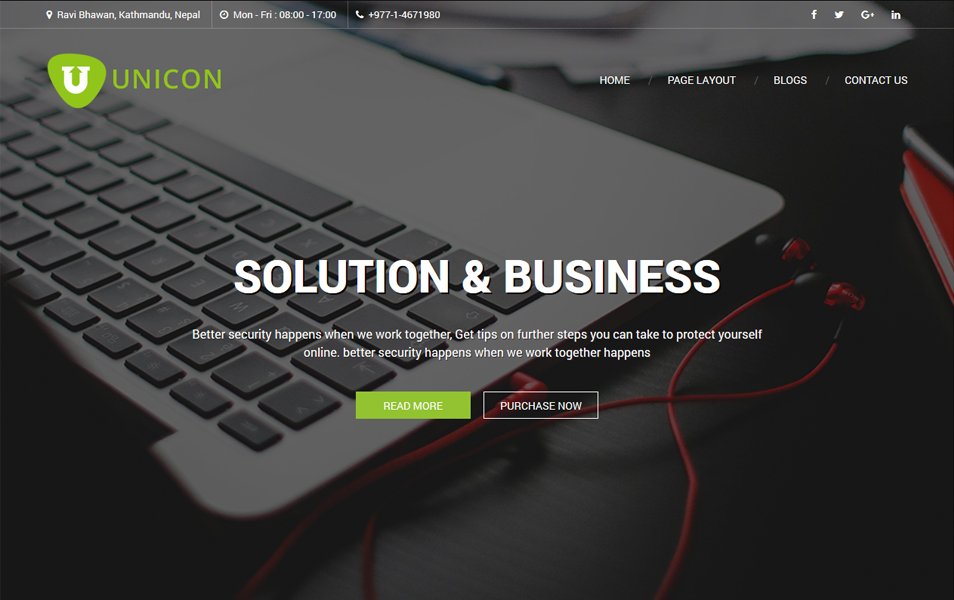 The Unicon is a creative theme with elegant design perfect for business, corporate, photography, personal blog and other creative website.
Business Corner
Business Corner is multipurpose responsive, clean and uniqe WordPress Theme for any business purpose.
Best Business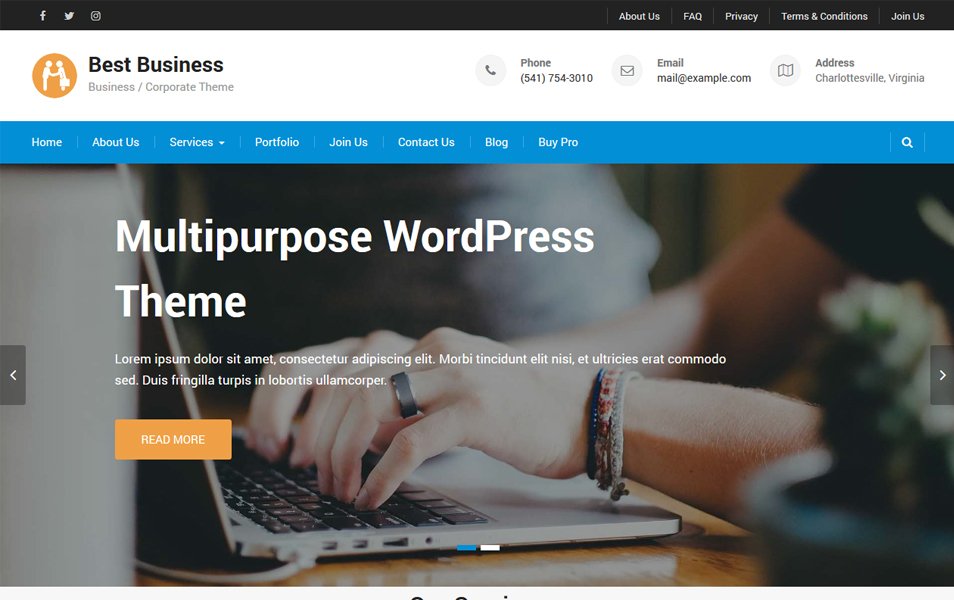 Best Business is a modern and trendy, useful and resourceful, versatile and flexible, powerful and easy to use and responsive WordPress creative multipurpose website theme.
Flare
The Flare is a beautiful as well as professional-looking WordPress business theme.
Anima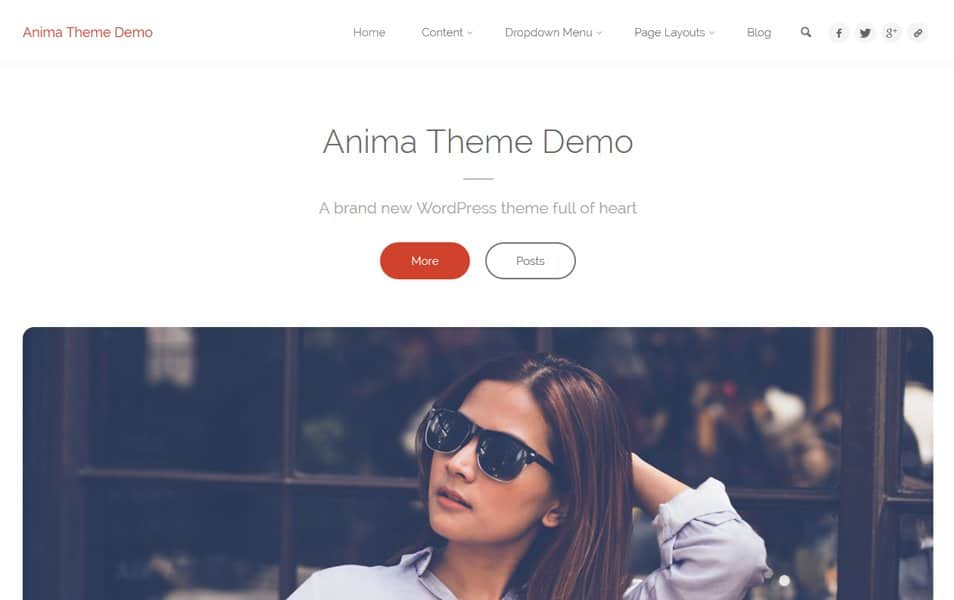 Anima is a free, highly customizable WordPress theme created for personal and business sites alike.
Goedemorgen
A Goedemorgen is professional and clean WordPress theme for service and product providers who are focused on text in their online marketing.
Features List
Features List