1. Overview – What is Dreamweaver???
Learn how Dreamweaver CC is the all-in-one visual development tool for creating, publishing, and managing websites and mobile content.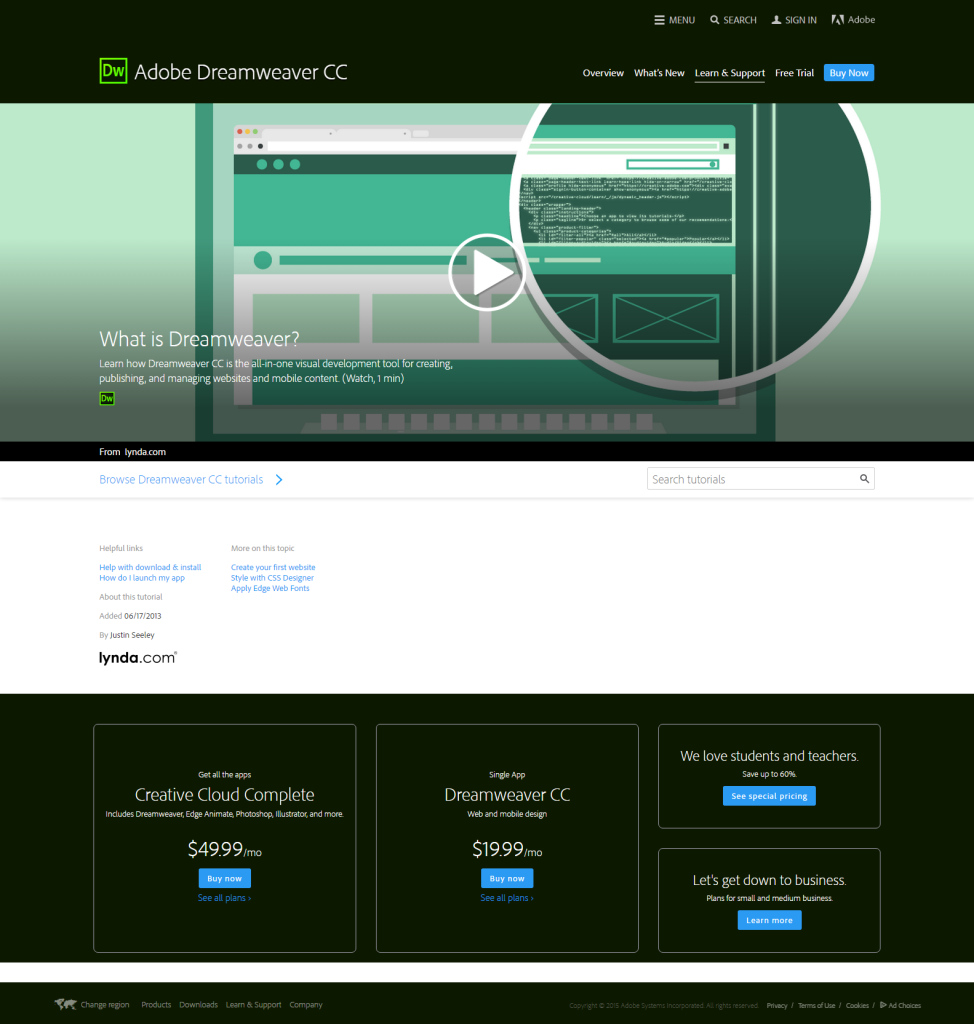 View Demo
2. 10 Useful Dreamweaver Tips & Tricks For Beginners

View Demo
3. Stages of Web Design
Learn about the key stages in a web project including planning your content, wireframing your design, creating web pages, and publishing your site.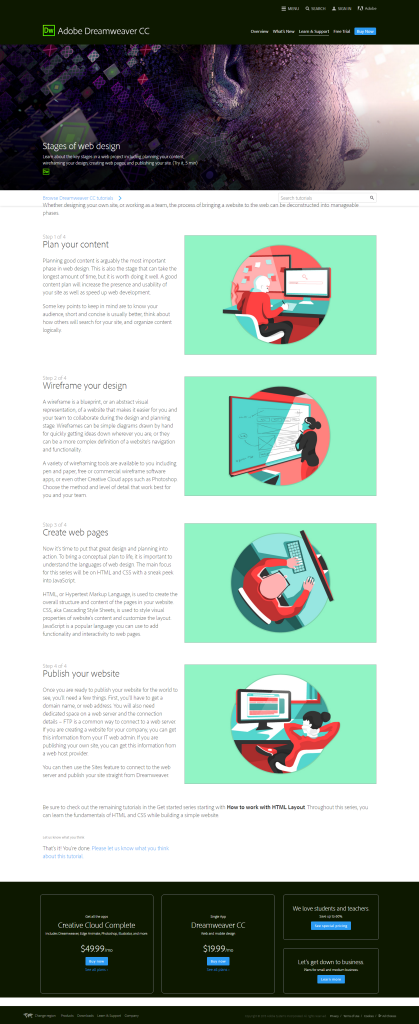 View Demo
4. Style page elements with CSS
Learn how to use CSS to style divs and other containers by applying background color and spacing between elements.

View Demo
5. How to make a hyperlink
Learn how to create hyperlinks in HTML to link to external sites, pages within your website, or links to content within a page.

View Demo