The restaurant business is one of the oldest and most popular business ventures around the world. And brochures are usually used to show all the food products and services that are offered. It should be Nicely designed and must contain the contact info, location, and of course, the foods and services that are offered – with or without their separate costs. Below are the top 30 Brochure Designs for Restaurant.
1. Half Fold Menu Mock-up
This brochure can be used for the new designs, you can replace the dummy text and fill the actual text used for the final version.
Download Link
2. The Banyan Tree Indian restaurant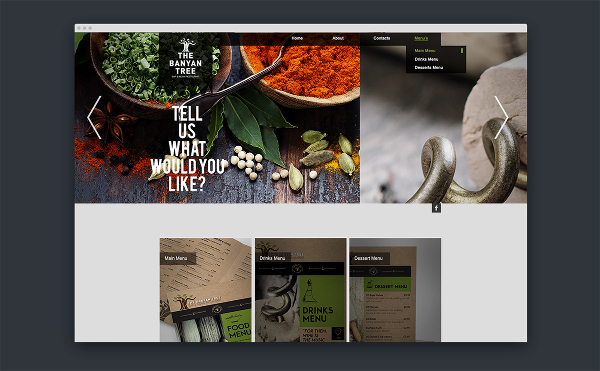 The design itself matches perfectly with the design of the restaurant and the cardboard like the background, the way they have used the colors has made the brochure more interesting.
Download Link
3. Aloha Grub Menu
This brochure is designed for an actual restaurant for customers of all ages. The designer has used the contrasting colors and the clean, white text has made the brochure easy to read and look attractive at the same time.
Download Link
4. Skyline Restaurant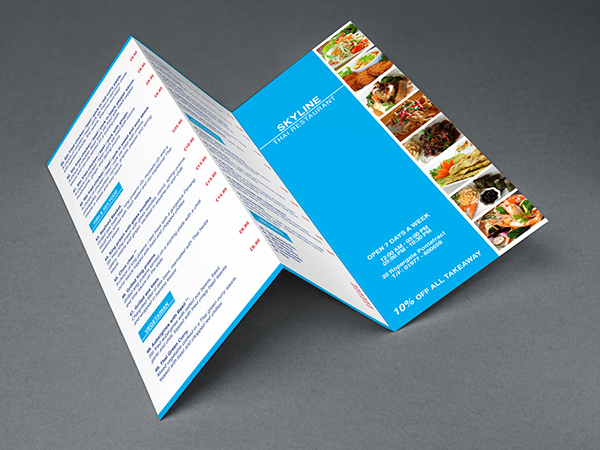 If you are looking for the brochure with lots of text and attractive fonts got your restaurant then this is for you, you can also add the cost of the items you serve.
Download Link
5. Brochure 37street
Brochure 37street is an excellently designed restaurant brochure in which you can include the menu also.
Download Link
6. Multi-Work For RESTAURATION DOHA QATAR
The lots of white space and large fonts make this brochure look clean and attractive, works well for every restaurant out there.
Download Link
7. Conte Miaris Restaurant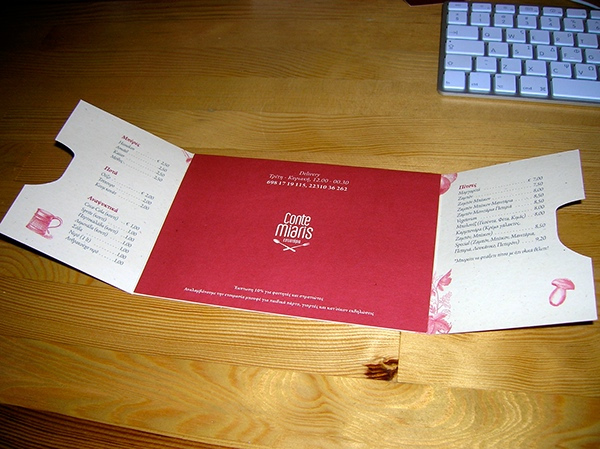 Download Link
8. Trifold Restaurant & Cafe Menu Template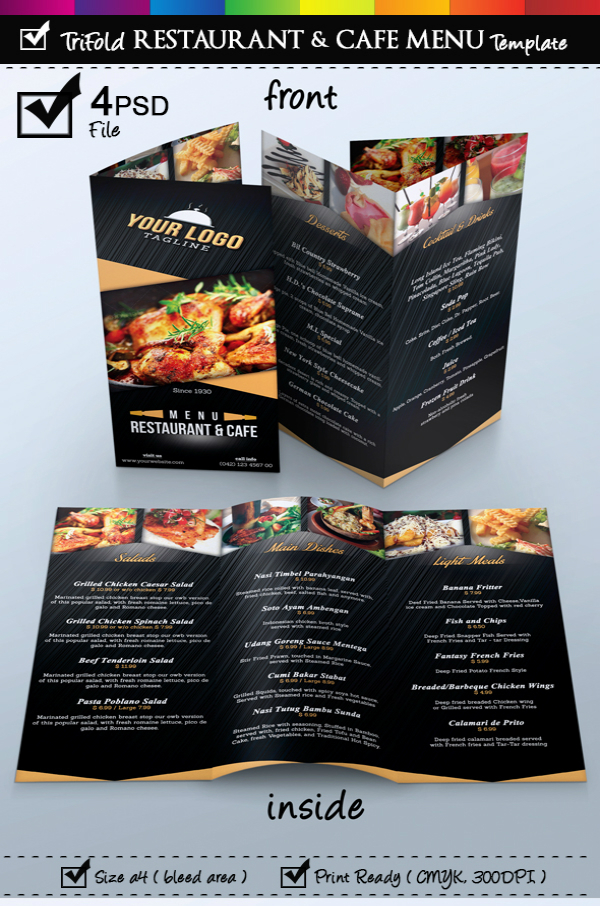 Download Link
9. Hawaiian Time
Download Link
10. China Garden Restaurant Menu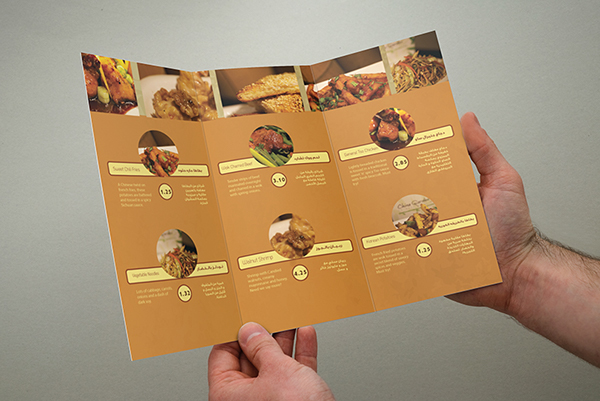 Download Link
11. Naval Officer's Institute Upper Deck Restaurant Menu
Download Link
12. Modern Restaurant Menu Set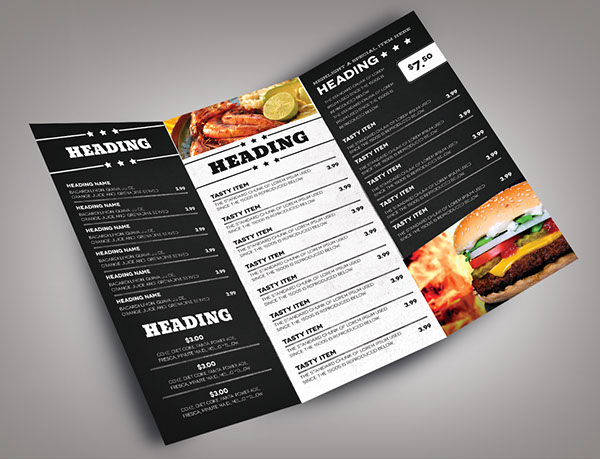 Download Link
13. La Vespa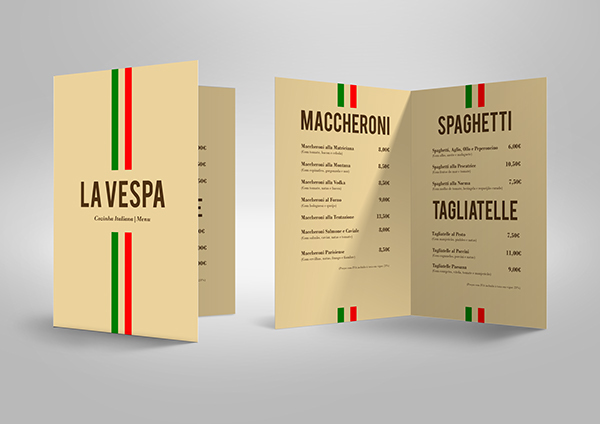 Download Link
14. Modern Restaurant Menu Package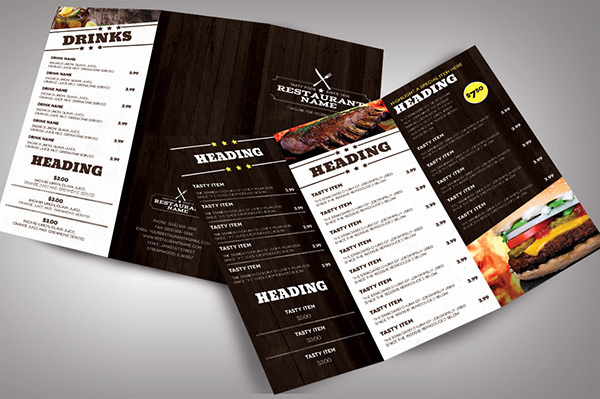 Download Link
15. Restaurant Menu Templates Front-2 Middle-Back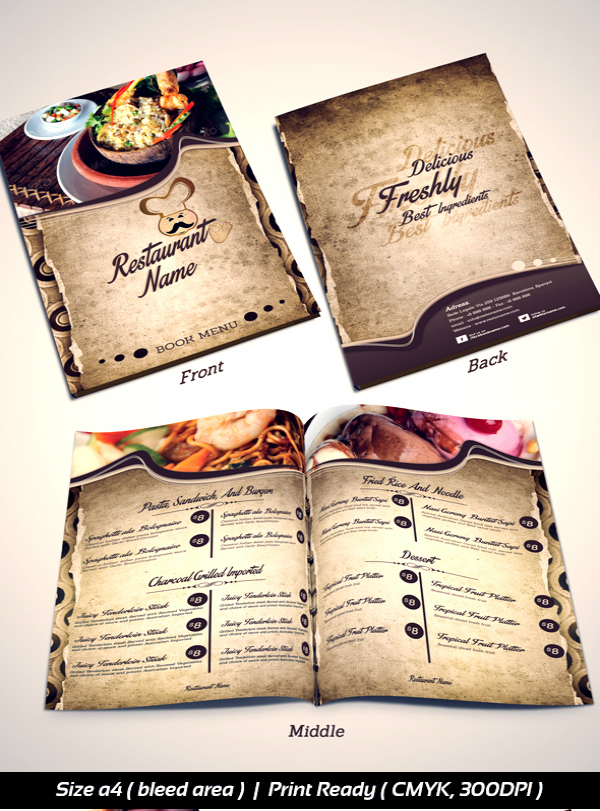 Download Link
16. Bima Restaurant Menu Book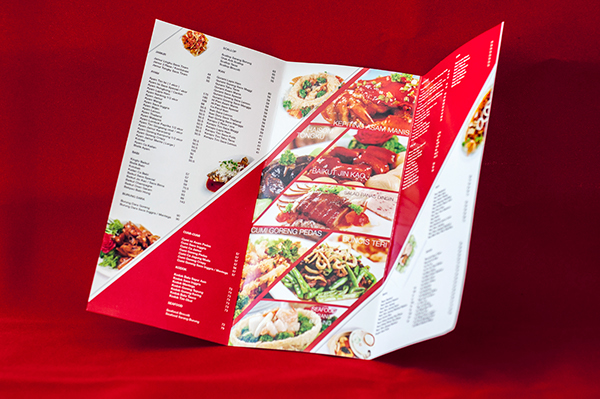 Download Link
17. Hoy no Cocinas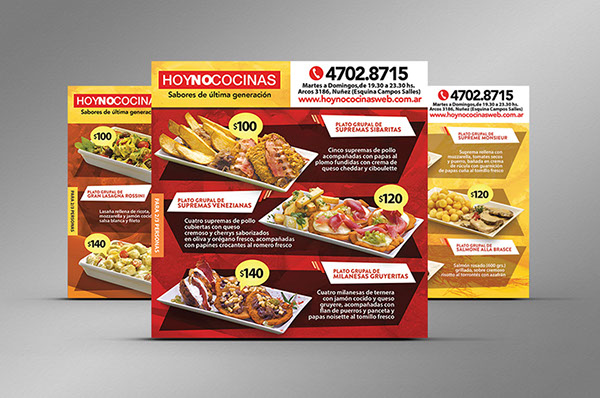 Download Link
18. Dépliant Trifolder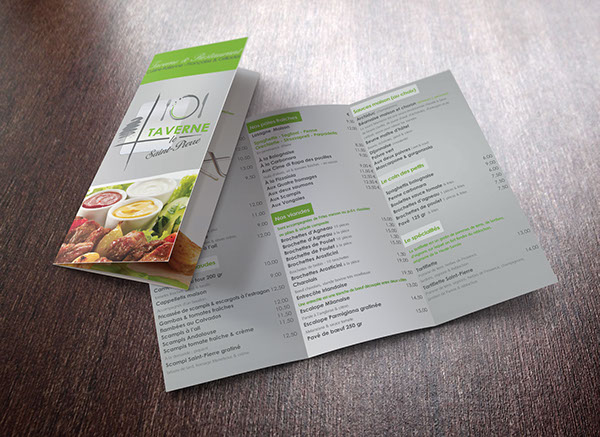 Download Link
19. The Pioneer Homestead Restaurant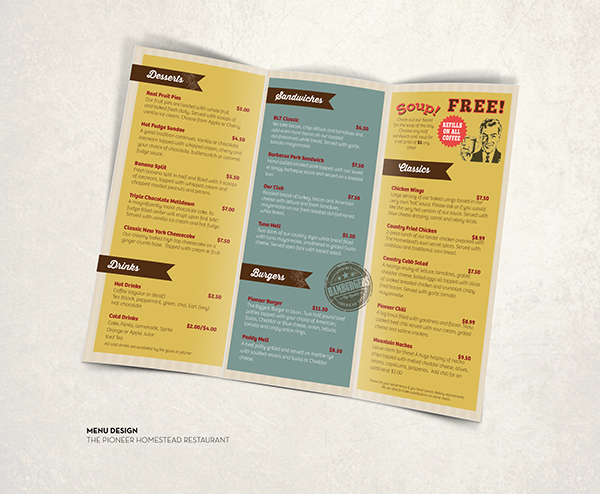 Download Link
20. Half Fold Menu Mock-up 2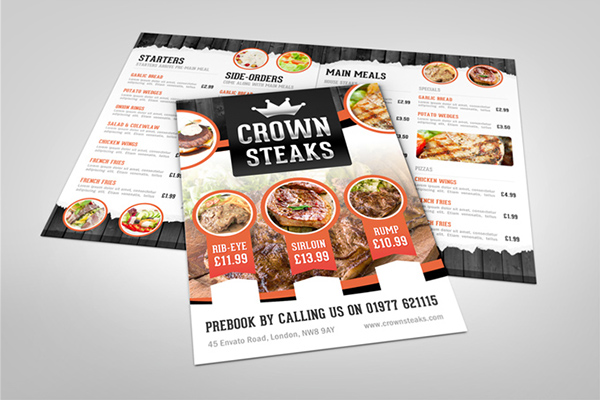 Download Link
21. Cozy Cafe & Lounge
Download Link
22. Restaurant Menu Mock-Ups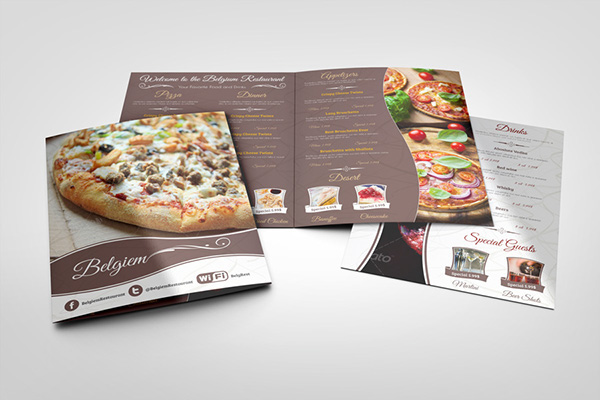 Download Link
23. Hotel Menu Design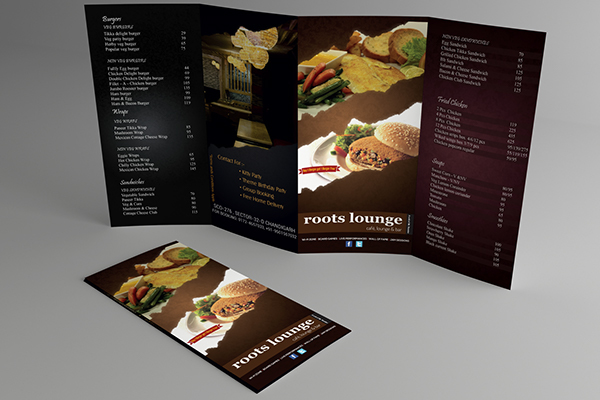 Download Link
24. Restaurant Tri-fold brochure
Download Link
25. Modern Restaurant Menu (Versatile)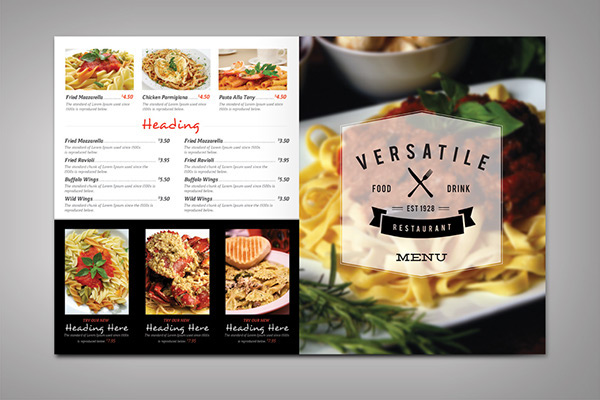 Download Link
26. The Huggy's Bar menu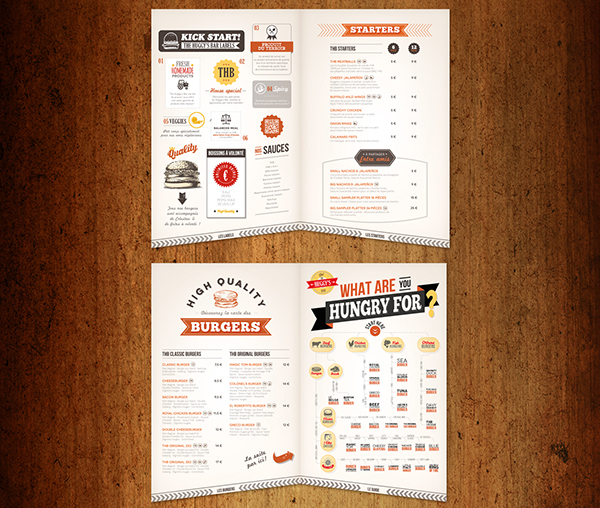 Download Link
27. Mamak Malaysia Complete Re-design & Branding
Download Link
28. Olive Restaurant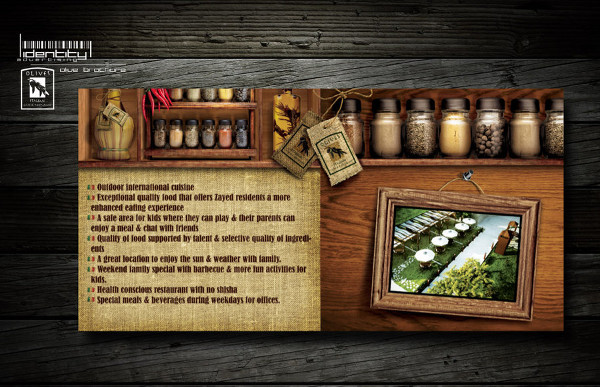 Download Link
29. RW Fast Food Flyers

Download Link
30. Fine Resturant for Food & Beverages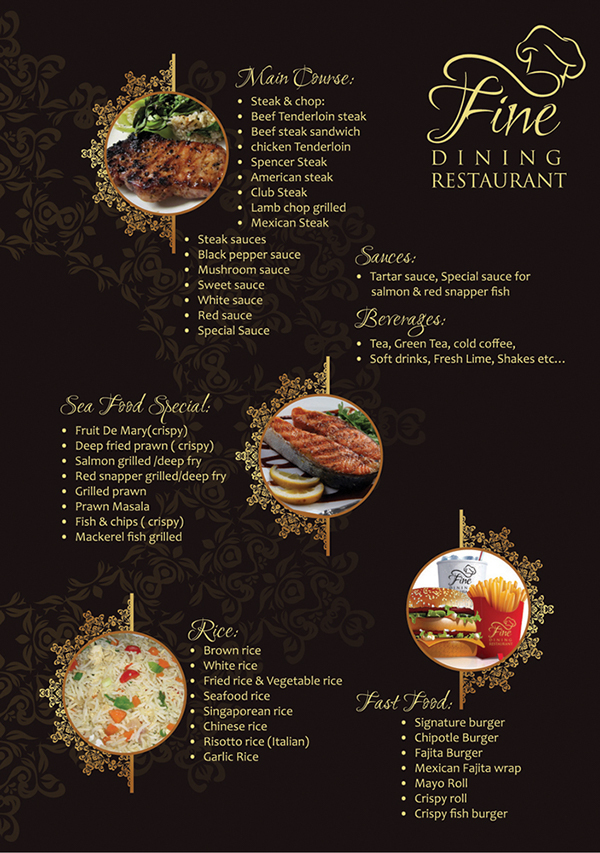 Download Link