Construction Responsive WordPress Themes is a business theme designed specifically for construction. Let's take a look at the best Construction WordPress themes that are currently available on the market.
The Maximum theme gives a greater number of features than any other themes out there. Its coding is done in a way that it looks extremely efficient and un-bloated. Version 5.0.3.
Also, any feature you would prefer not to use you can directly disable it from the built-in theme panel or a custom child theme function.
But having soo many features doesn't make it difficult to use. In fact, it is very easy to use, when you begin with using the Maximum theme you will definitely love it and not going to use any other theme.
No Coding Required! Readymade Premium WordPress Themes!!
Belleza Maximum With all New Responsive WordPress Themes. We have included lots of page layouts, so you can create the website as per your desired style like Creative, Jewellery Store, Restaurant, Fashion Store, Pregnancy Care, Fragrance, Agency, Cosmetic Store, Wedding, Medical, Max Property 1, Marketing, Furniture Store, Photography, Sports, Business, Yoga, Coffee, Hotel, Real Estate.
What Will you get?
You will get 35+ all New WordPress Themes such as Corporate, Business, Agency, Creative, Corporate, Jewellery Store, Cosmetics Store, Furniture store.
Ready To Use
* 35+ Multi-page homepage demos
* 03 Creative demos
* 02 Slider options
* 25+ Page layout styles
* 08+ Portfolio listing styles
* 04+ Portfolio detail pages
* 10+ Blog listing styles
* 05+ Blog detail pages
* 02+ Image gallery
* 30+ Ready shortcodes
Shortcodes:
Plenty of pre-built shortcodes available to use all available different theme elements in any of your website pages with maximum customization possibilities.
Accordion and Toggles, ActionBox, Button, Chart, Client Logos, Contacts, Contact Form, Counter, Custom Heading, Google Maps, IconBox, Image Gallery, Image Slider, Message Box, Person, Pricing Table, Progress Bar Portfolio Grid, Responsive Columns, Separator, Sharing Buttons, Social Links, Tabs & Timeline, Testimonial, Tour, Video.
Shortcodes are Given Below:
* Buttons – Various Style of Button Included.
* Carousels – Horizontal Carousels Style, Vertical Carousels Style
* Messages & Callouts – Two Different Callouts style included.
* Google Maps & Video – Google map style 1, Google map style 2, Google map style 3, Google map style 4
* Grid – Grid Structure explanation.
* Progress Bars – Different Progress bar included.
* Counter and Skills – Four Style included.
* Countdown Timer – Various Style of Countdown Timer
* Text Banners – Three Different styles included.
* Information Banners – Four styles included.
* Dividers – various style included.
* Sliders – 2 different styles included.
* Images – Image Grid with Popup style
* Accordions – Accordions style and Toggle style
* Features Box -Ten Style included.
* Tabs – Six styles included.
* Subscribe – Subscribe Option available.
* Fancy Boxes – None Style included with some extra effects.
* Text with Icon – Icons with Hover effects
* Rotate Box – Three style with animation Effect.
* Headings – Different Heading style included.
* Tabs & Tours – Different style option
Find the perfect theme for your WordPress website. Choose from thousands of stunning designs with a wide variety of features and customization options.
Responsive Slider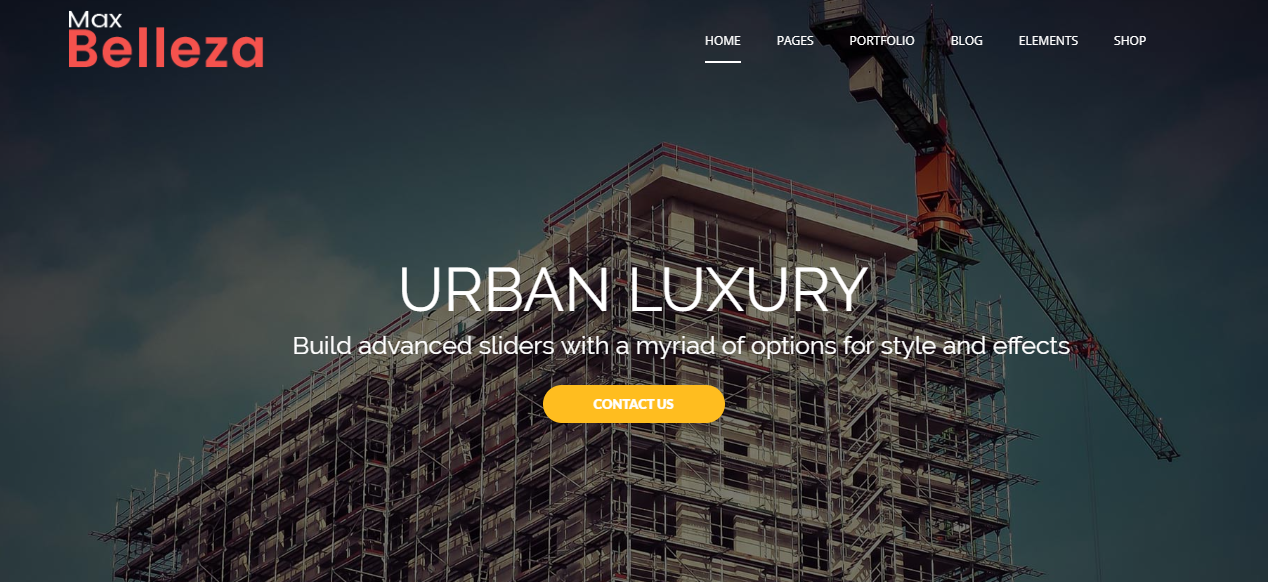 Slider Revolution is an innovative, Premium WordPress Themes Slider Plugin that displays your content in a beautiful way.
The slider that comes with Maximum Theme lets you add posts and even pages, by just attaching shortcodes. The slider comes with limitless options, some of which include: Shortcodes for videos and texts
Sliders that are very responsive
Search Engine Optimization
Proper timing for all elements
Optimized for WooCommerce
Inbuilt color picker
Customizable fonts
Sticky Menu

Services Section

Services Section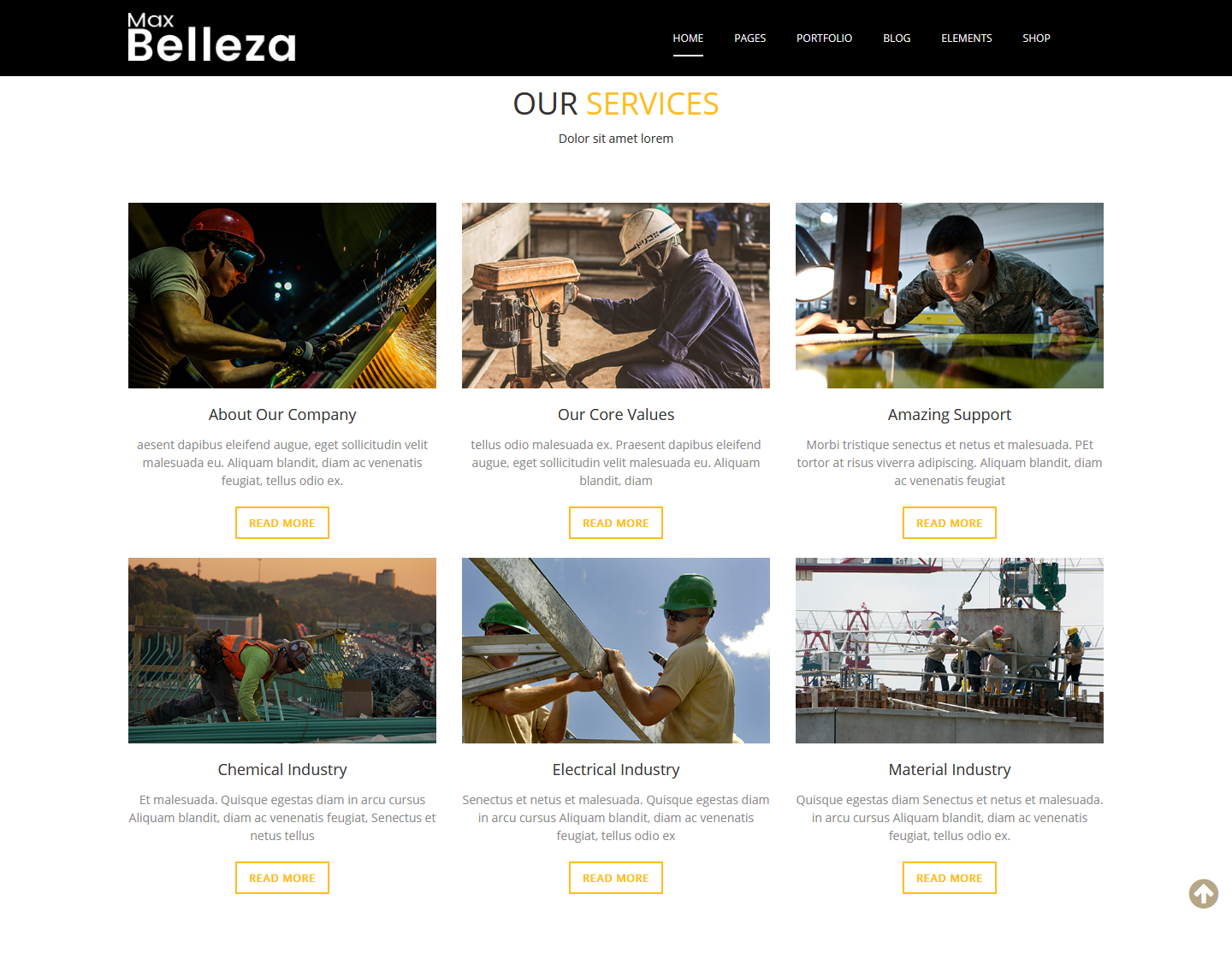 Our Mission Section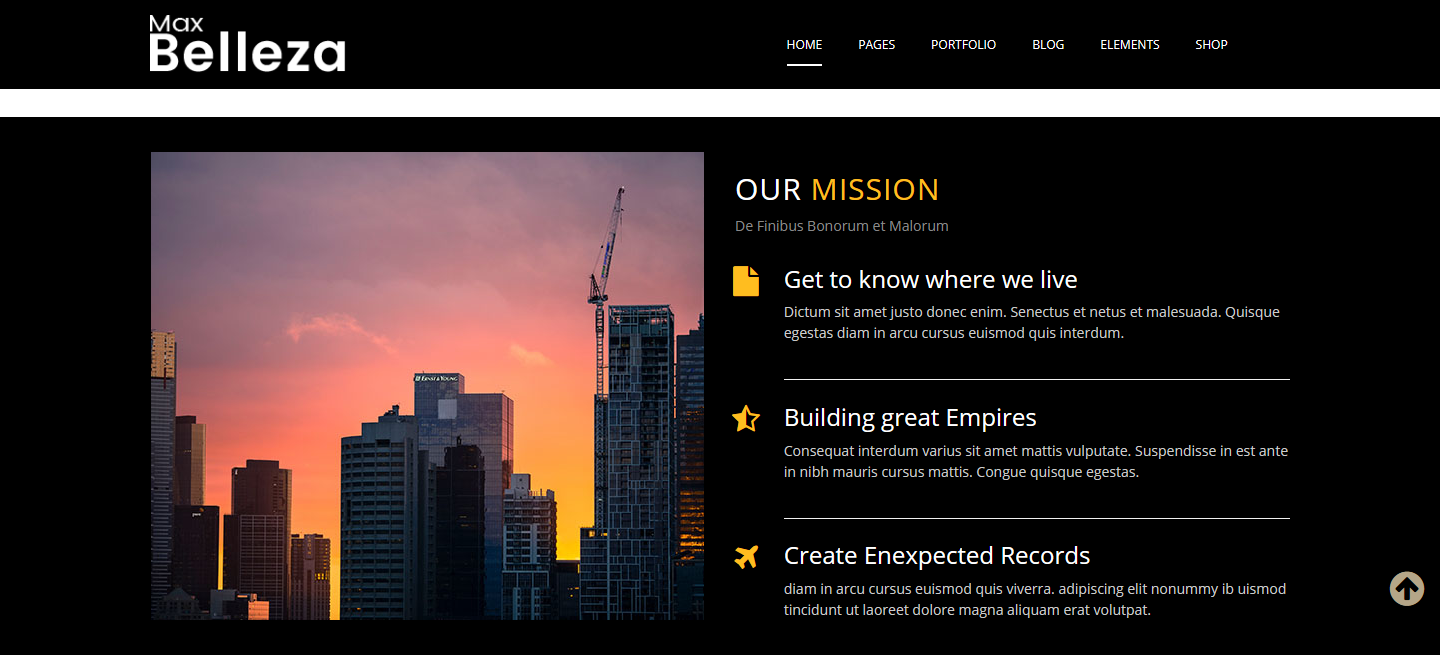 Mobile Menu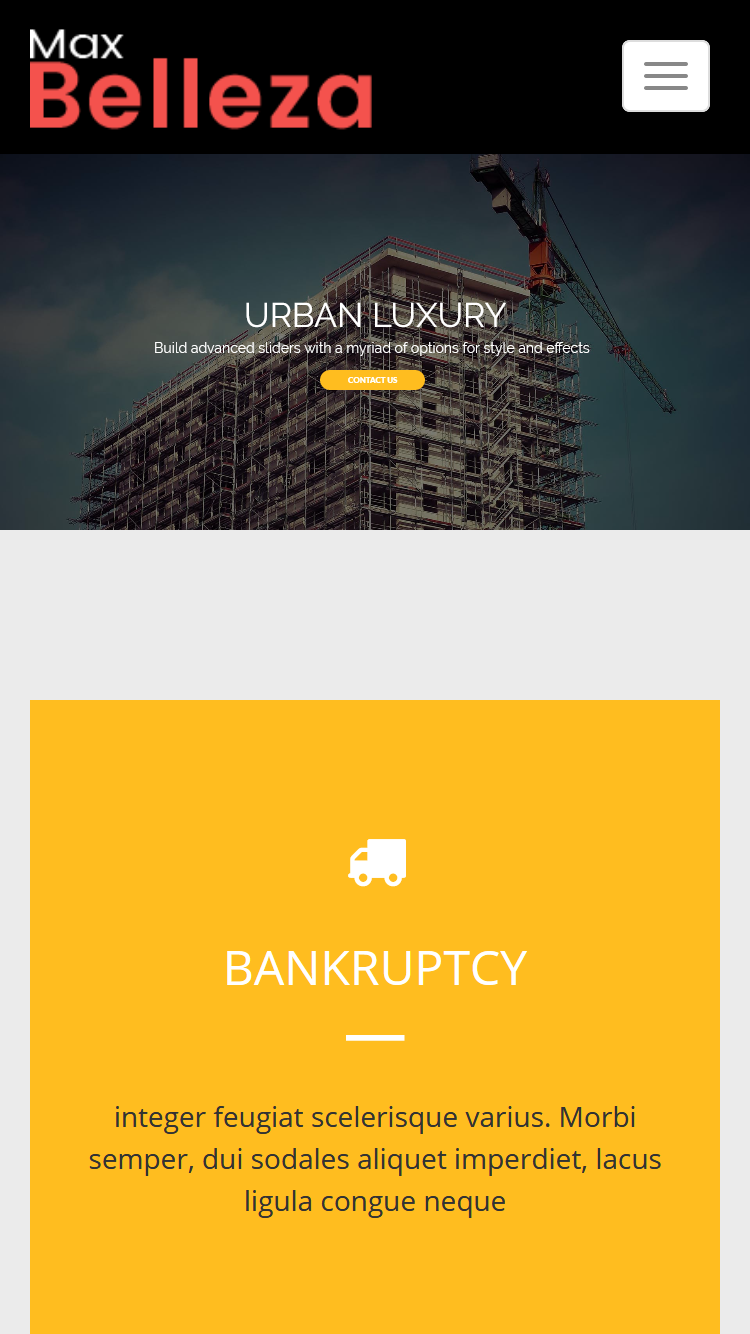 Quick access link to mobile on your smartphones. WP Mobile Menu is the best WordPress responsive mobile menu. Provide to your mobile visitor an easy access to your site content using any device smartphone/tablet/desktop.
Newsletter Module
Custom Footer Module

It means a user can contact easily to you.
Team Section
It means a user can contact easily to you.