A sidebar on your website plays an important role and is very useful for visitors. Also placing navigation menus in a sidebar helps visitors to speedily navigate from one page to another on your website. A sidebar may also increase site engagement if you provide appropriate links in this section. And for all these a Bootstrap sidebar is not just useful, but it will also look nice on your website and will improves your site's look. Thus here we've listed the Most Amazing Free Bootstrap Sidebar Templates.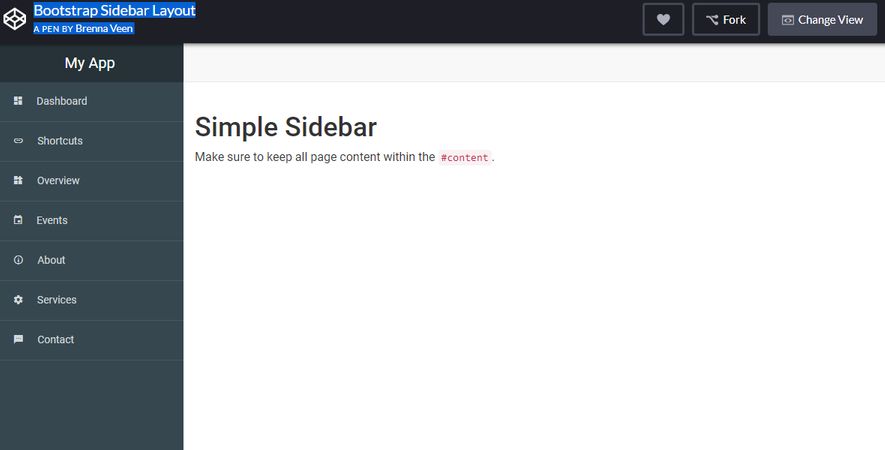 This fits greatly for a modern web application. The sidebar contains navigation menus clicking which the user can navigate to the various pages of the website. Also it has a vertical scroll bar on the right side, which allows the user to scroll down.
2. Fixed Bootstrap sidebar by Daan Vankerkom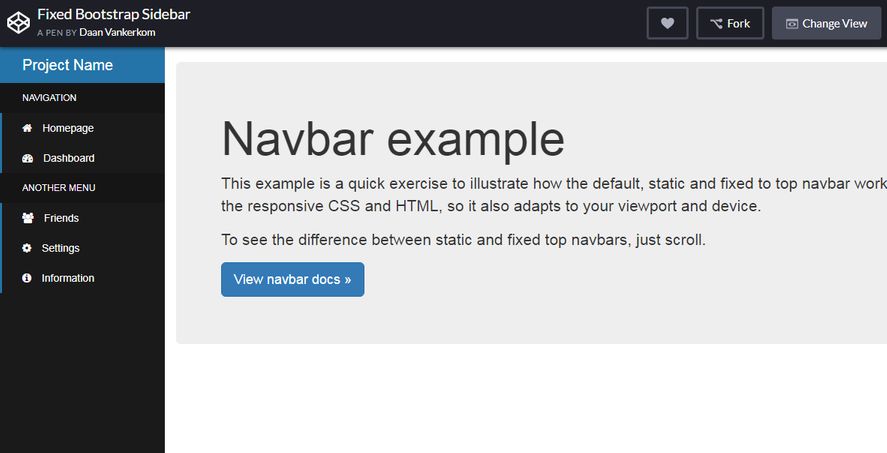 This sidebar, has two sections of navigation menus under the heading- 'Project Name'. The text color of the navigation menus is white while the background color is black. The overall design is good but if you wish, you can make some changes and add to the design.

It is developed by a CodePen user with the username 'm'. On the left there's a menu icon and on clicking on it, the sidebar appears, which contains navigation menus. Also has three menu items, which are 'Home', 'About', and 'Contact'.

Here, the sidebar collapses when the menu icon is clicked. The user can make it appear again by clicking the menu icon again. In the sidebar, there are navigation menus also.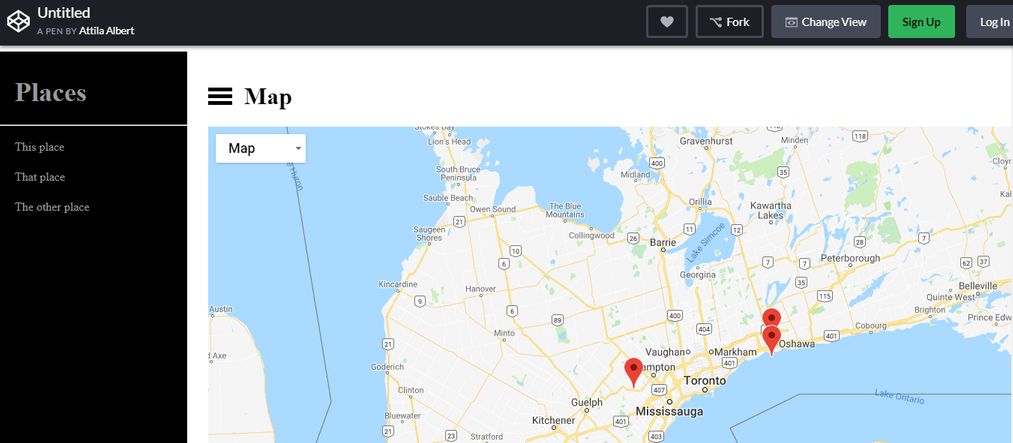 This is a modern Bootstrap template which exhibits a map of the world. The heading is 'Places'. And when you click on a specific name of a place, that place is shown on the map. There are just three menus with sample texts.
Courtesy:
colorlib.com