Responsive OpenCart theme with simple and cool features.And is suitable for small to medium business owners who have their online store. This theme can be used for Online shopping cart website to sell their products.The well-documented theme comes with step by step guidance Source & Credits.
 

1. Responsive Design:-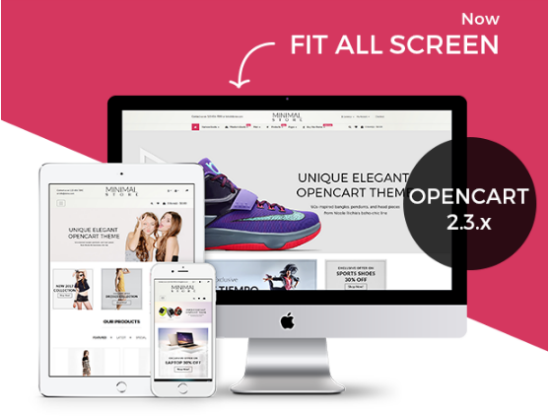 This Design is fully responsive to all devices Like SmartPhones, desktop, Laptop etc. A benefit of responsive design is it's open easily on any devices and fit all screens.
Purchase Now
2. Cloud Zoom:-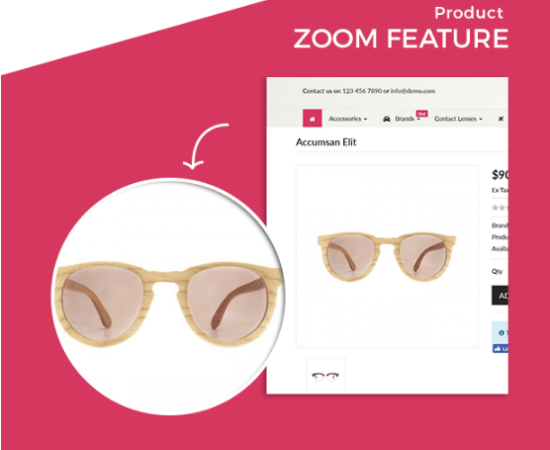 This is a Powerfull image zoom features.Users to zoom the product image just by hovering the mouse over the main product image.The benefit of this features is user can select the best product without going to the next page.
Purchase Now
3. Multi-Currency Supports:-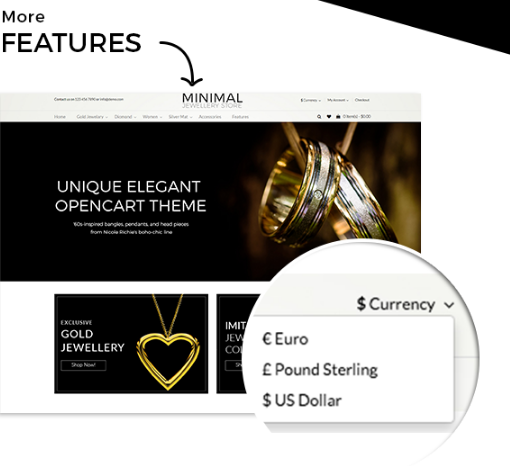 OpenCart support Multi-currency feature.So, the user selects his own country currency When he purchases your product.
Purchase Now
5.
4.  Ajax Shopping Cart:-
This feature is best for users because it's adding your product to a shopping cart without reloading a page.
Purchase Now
5.
5. Slider:-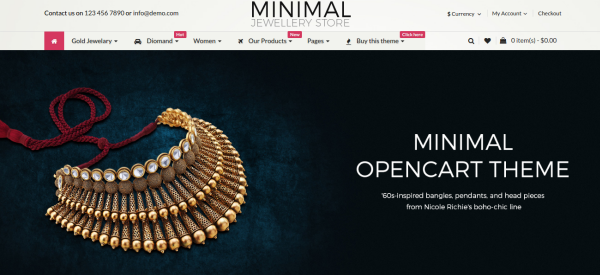 This Slider is the best thing for a website because you can show your attractive offers and new products on your visitors.And You can also add logos or images.
Purchase Now
6. Badges:-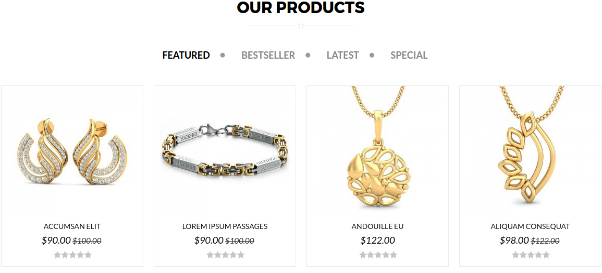 If you use this feature properly so it's beneficial for your business.Because it's Promote your products offers, discounts, new arrivals which you give a user to attract for buying your products.
Purchase Now
.
7.  Grid & List View Modes:-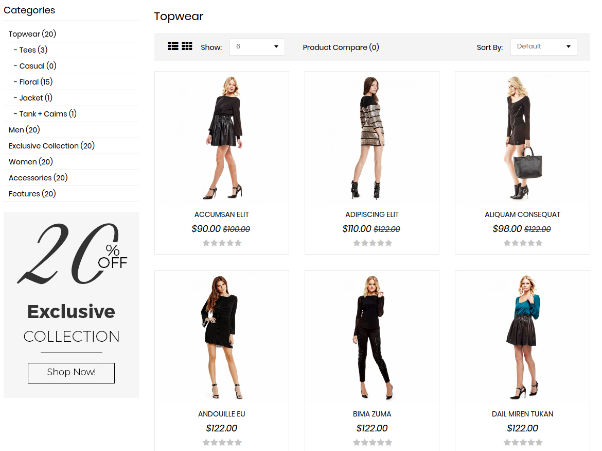 This features will help to users to view Products in Grid view or in list view so he/she easily shows your products details, add to cart and another element.
Purchase Now
8. Commenting System / Reviews:-

A user can share his experience with your website, products etc by this features.And give ratings and reviews of them.
Purchase Now
9.  Responsive Hero banner:-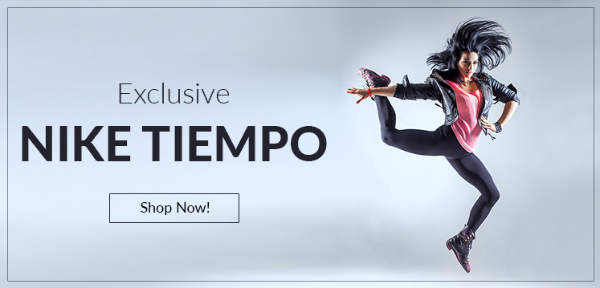 Hero banner is part of the homepage.If you promote new products on your website so, you can show this product on home page and make Hero
Purchase Now
10. Featured Product section:-
In this section, a user can show all product features like color, manufactures name, price etc.
Purchase Now
11.  New Arrivals section:-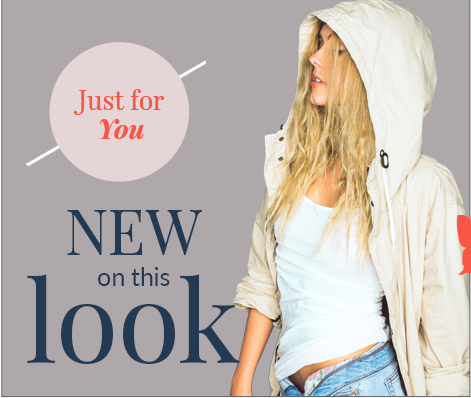 Add Products to latest products section.And show Home Page for new arrivals so, a user can show easily for your new launch products.
Purchase Now
12.  Products with discount feature:-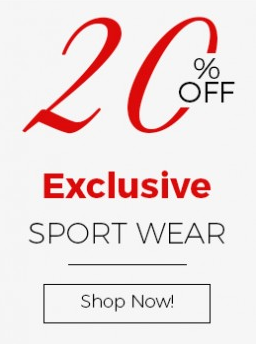 In this features show to the customer for a discount product like product Quantity, Priority, Price, Date Start, Date End etc.
Purchase Now
13.  Newsletter Module:-

This module gives you to add/update/delete newsletters to send you via OpenCart and it gives a drop-down selection for added newsletters and it also gives you all details of your products.
Purchase Now
14. Product Image Zoom and Popup Gallery:-
Product Image is Zoom and popup when a user clicks on their image.
Purchase Now
15.  Fit for any kind of Online Store:-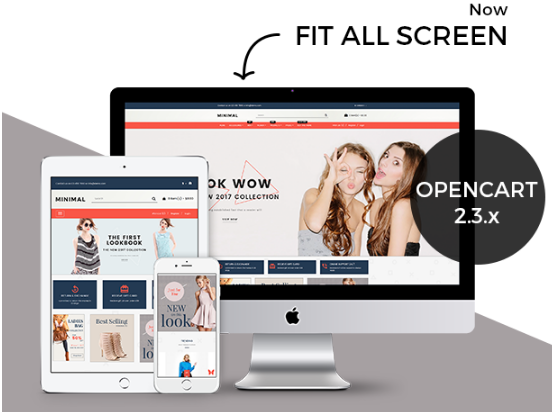 This feature is fit for any kind of online store so you use for this features for make good website.
Purchase Now
16. Mega Menu (with 5 different options) Module:-
Mega Menu module allows you to arrange many header menu items in different columns. Customers can easily receive a lot of information and images just by hovering your header menu.
Purchase Now
17.  Page Builder with Drag and Drop:-
Page Builder is to help you create page and layout easier just in minutes with drag and drop feature.
Purchase Now
18. Featured Product Slider:-

In your product you give a discount or any other attractive offer for your customer so, you can display this featured product in home page with using a slider.
Purchase Now