These are the most popular Non-Profit WordPress Themes is here if you don't want to spend so much time on your website design. If You want to can create fully functional non-profit/charity website then these are the perfect WordPress themes to cater the unique needs of a non-profit/charity website. These great premium WordPress themes specifically designed for nonprofit organizations and NGOs and it also has great integrated features like sponsor sections and the donation buttons.
1. Charity Home – Charity/Fundraising WordPress Theme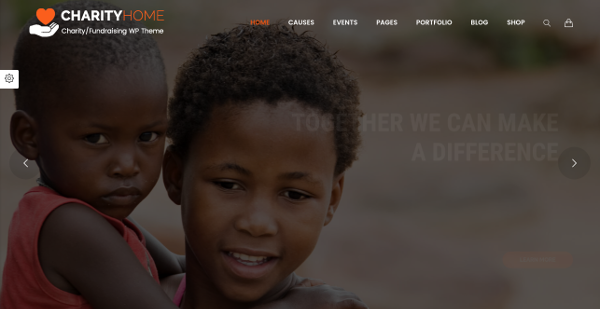 This WordPress charity Theme perfect for the cause of Charity, Nonprofit, One Cause, Environment, Fundraising, Politics, NGO, Church and other non-profit projects. Charity Home is a beautiful theme and you can easily create a modern and elegant website using this theme.
Download
2. Charity WordPress Theme – Charity WP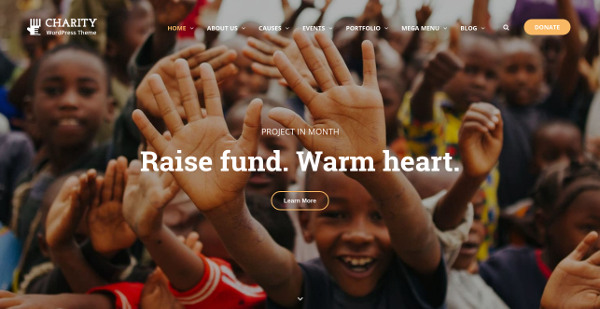 This WordPress theme is best fits for charity, nonprofit, non-governmental organization (NGO), donation and fundraising campaign. Charity WordPress Theme – Charity WP has unique and outstanding features. You can create your website with good quality of design and very flexible to navigate.
Download
3. Alone – Charity Multipurpose Non-profit WordPress Theme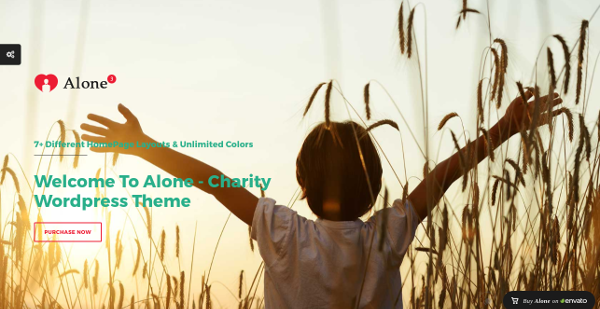 This is a beautifully design Charity Non-profit WordPress Theme with the unique design which is quite flexible and can be used for Multipurpose non-profit organizations, NGO, etc. This theme gives the responsible and flexible design to your website.
Download
4. Nonprofit – NGO, Nonprofit Charity organization WordPress Theme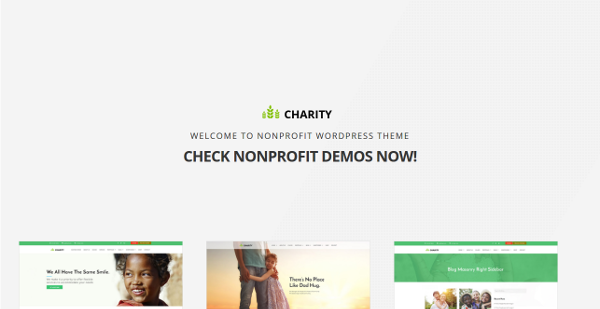 This amazing theme is designed for Nonprofit Charity organizations and NGO. Nonprofit Charity WordPress theme provides many features to easily built your charity website in less time.
Download
5. Born To Give – Charity Crowdfunding Responsive WordPress Theme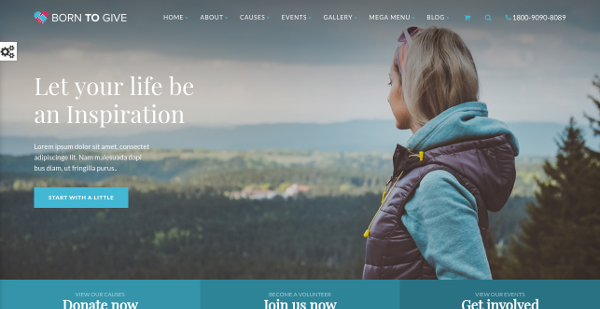 Born to Give is a perfect and responsive WordPress Theme designed for Nonprofit Charity organizations and NGO. This theme has added many elements for the page builder to make it easy for you to show the theme's functions in an easy way.
Download
6. Charity Hub – Charity / Nonprofit / Fundraising WP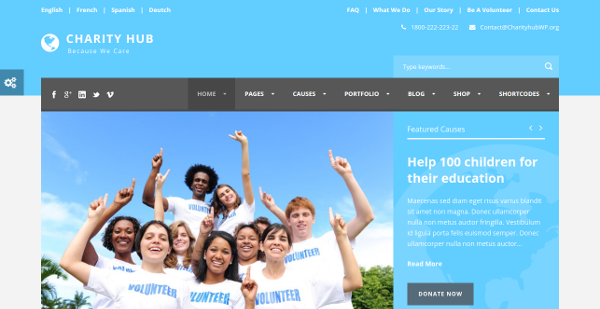 This responsive Charity Hub theme is a clean and responsive. It is specially designed for charity, NGO, non-profit organization, donation, church or fundraising website. Charity Hub theme also has feature of donation(PayPal).
Download
7. HelpingHands – Charity/Fundraising WordPress Theme
Download
8. Philanthropy – Nonprofit WordPress Theme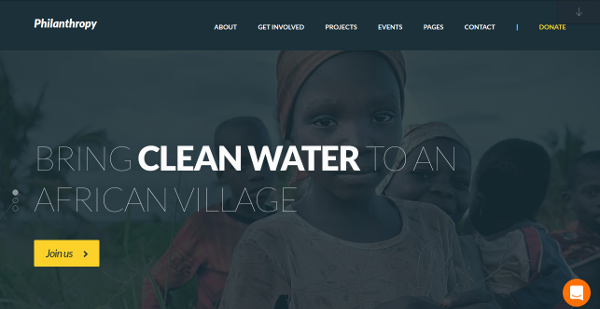 Download
9. Act – Multipurpose Nonprofit Theme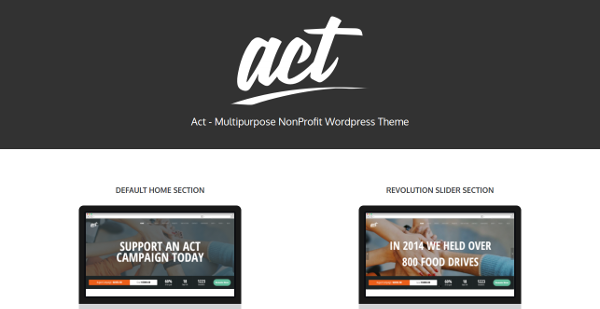 Download
10. Charity Club – Charity/Fundraising WordPress Theme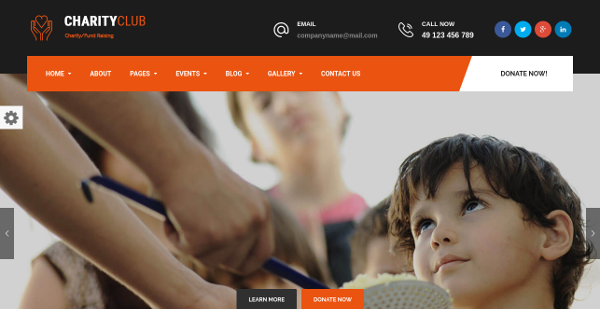 Download
11. Charity Foundation – Charity Hub WP Theme
Download
12. Goodwill – A Multipurpose Charity, Nonprofit, and Fundraising Theme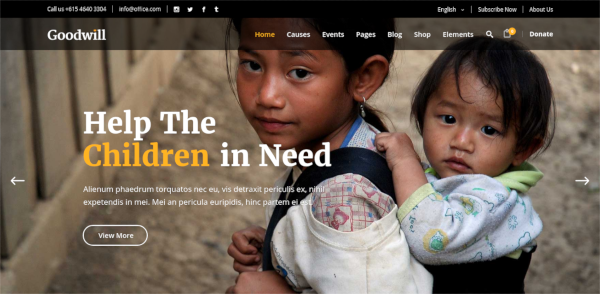 Download
13. Association – Civic, Society, Third Sector & Nonprofit theme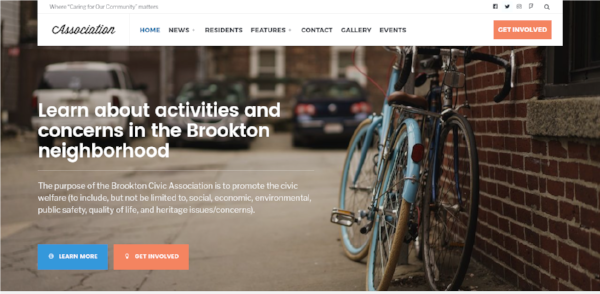 Download
14. Funding – Nonprofit, Charity, Crowdfunding WordPress Theme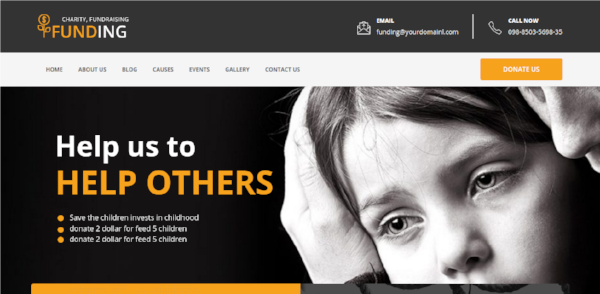 Download
15. Charity WordPress Theme | Hearty Charity
Download
16. Green Nature – Environmental / Non-Profit WP Theme
Download
17. Human Welfare – Charity/Fundraising WordPress Theme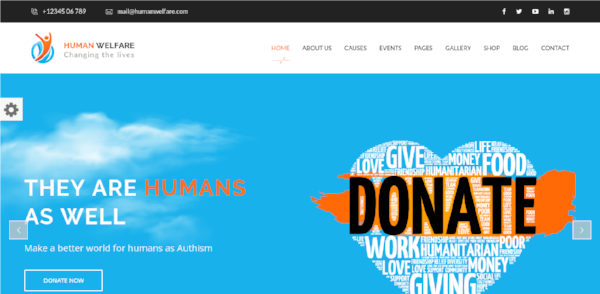 Download
18. Social Activity – Politics & Activism WP Theme
Download
19. Born To Give – Charity Crowdfunding Responsive WordPress Theme
Download
20. Lifeline 2 – An Ultimate Nonprofit WordPress Theme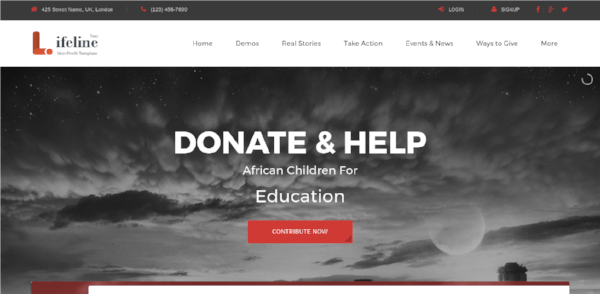 Download