These are the stunning Masonry WordPress Themes using this theme you can easily make your website look clean and organized. This theme collection is best suited for creative websites and can be used for many other websites as well. If you are planning to build a stylish blog or portfolio site, here we give you the best picked Masonry WordPress themes.
1. Stack Metro Masonry Portfolio WordPress Theme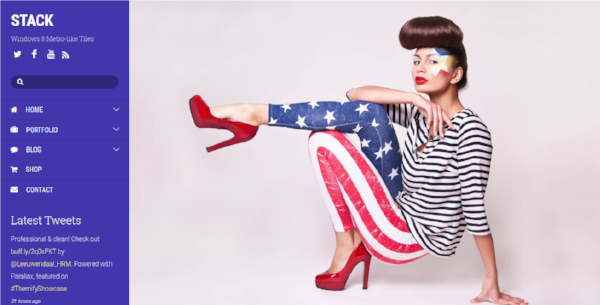 Stack is a colorful and modern metro style masonry portfolio premium WordPress theme by Themify. This theme is the perfect way to share your thoughts, experiences or even your works of art with the rest of the world.
Download Link
2. Magtastico Masonry WordPress Theme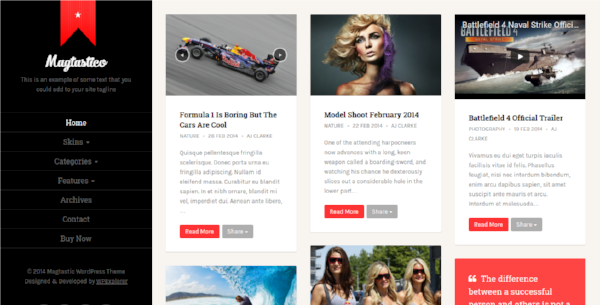 Magtastico is a minimal masonry blog WordPress theme. It includes custom post formats for images, galleries, videos, quotes and audio files. This means you can add your posts in the format that best displays your content.
Download Link
3. Tetris Free Masonry Tumblog WordPress Theme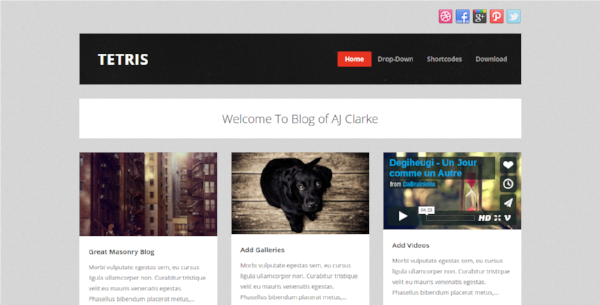 Tetris is a responsive Tumblog style WordPress theme created by AJ Clarke. This WordPress theme is ideal for blogging or personal portfolios and it's a very clean and fast theme.
Download Link
4. Exhibit Masonry Blog WordPress Theme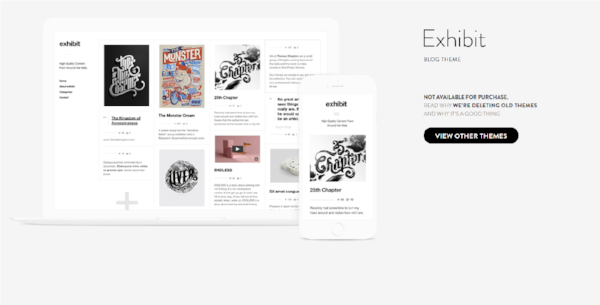 Exhibit is a responsive masonry blog theme released by the Themes Kingdom. This WordPress theme would be perfect for anyone with an online blog or portfolio.
Download Link
5. Pinboard Premium Responsive Masonry WordPress Theme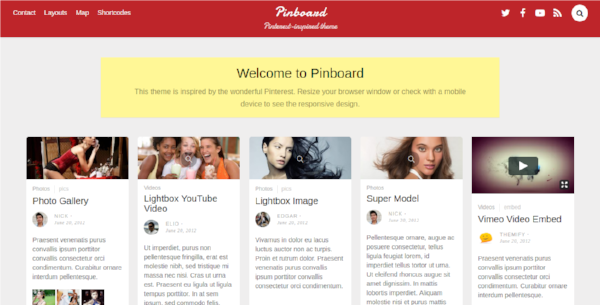 Pinboard is a premium responsive masonry WordPress theme developed by Themify. This theme has a stunning masonry layout with infinite scroll. And also look same and beautiful on any device.
Download Link
6. Fashionista Responsive Masonry Blog WordPress Theme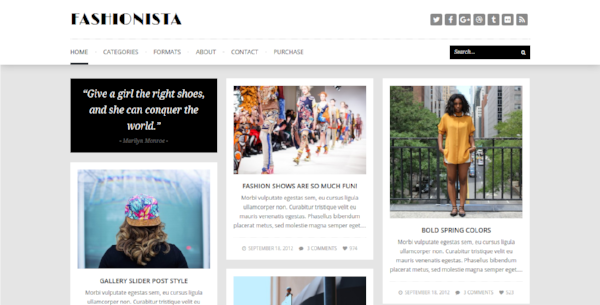 Fashionista is a clean and minimal responsive masonry blog WordPress Theme. It has a great design no matter what your blog subject is. It's great for sharing photos, news, articles, affiliate products and more.
Download Link
7. Fabulous Masonry WordPress Theme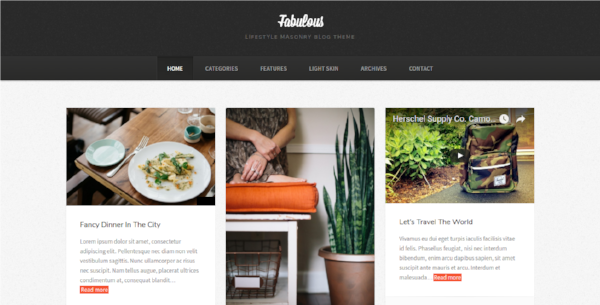 Download Link
8. The Muse Blogging WordPress Theme
Download Link
9. Werkstatt Masonry WordPress Theme
Download Link
10. Notio Masonry WordPress Theme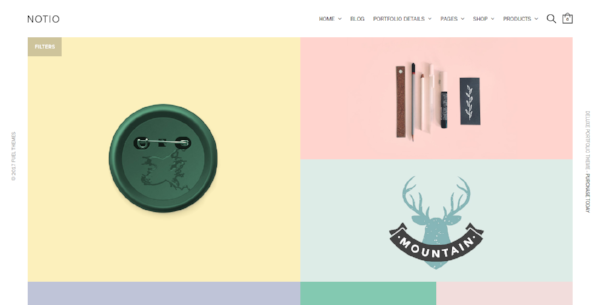 Download Link